Triangle Area Gated Communities With New Construction Homes
Posted by Brandon Duncan on Monday, July 31, 2023 at 11:19 AM
By Brandon Duncan / July 31, 2023
Comment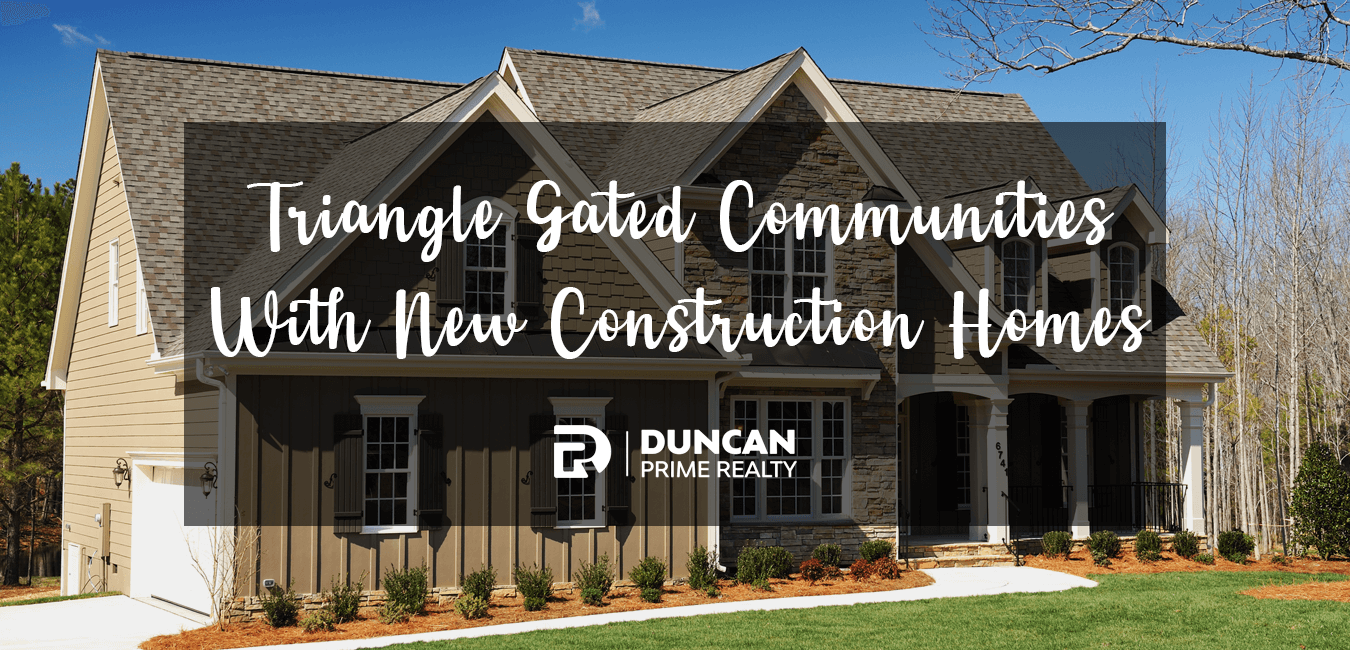 Gated communities are some of the most sought-after locations to buy a home in the Triangle Area, and for good reason. Triangle gated homes offer an enhanced level of privacy and security, not to mention more of a tight-knit neighborhood feel. But what if you're someone who also wants new construction in a new home? Well, these Triangle Area gated communities still offer new construction opportunities for now, but in some cases, likely not for long.
Portofino - Clayton NC
Spick, span, and ready to host your best memories, Portofino's latest homes are the ideal choice for those seeking a modern, yet comfortable lifestyle. With its prime location in Clayton, NC and over seven miles of nature trails, this gated new construction community is perfect for both raising a family or simply enjoying the luxuries of life. All homes come standard with high-end appliances, custom tile and wood flooring, open concept spaces that offer plenty of natural light, plus a host of luxury amenities. Built by an award-winning team, there's been a great deal of attention to detail and craftsmanship put into this project - making it something worth putting your money into.
Norwood Ridge - Raleigh NC
Whether your style leans towards the modern, sleek variety or something more quaint and cozy, you'll be able to find a home that fits your needs at Norwood Ridge. Offerings here range from single acre, half-a-million dollar lots to expansive estates with giant yards. They're being constructed by three of North Carolina's most revered builders in Boost Custom Homes, Blue Heron Signature Homes, and KJ Construction. Each company's share of the project reflects its own distinct style, giving prospective buyers plenty of variety to choose from. Being a gated community, Norwood Ridge is much safer and more private than many of the other neighborhoods in the area. Its sprawling landscapes, winding roads, and quaint walking paths couldn't be any more quintessential to the North Carolina lifestyle.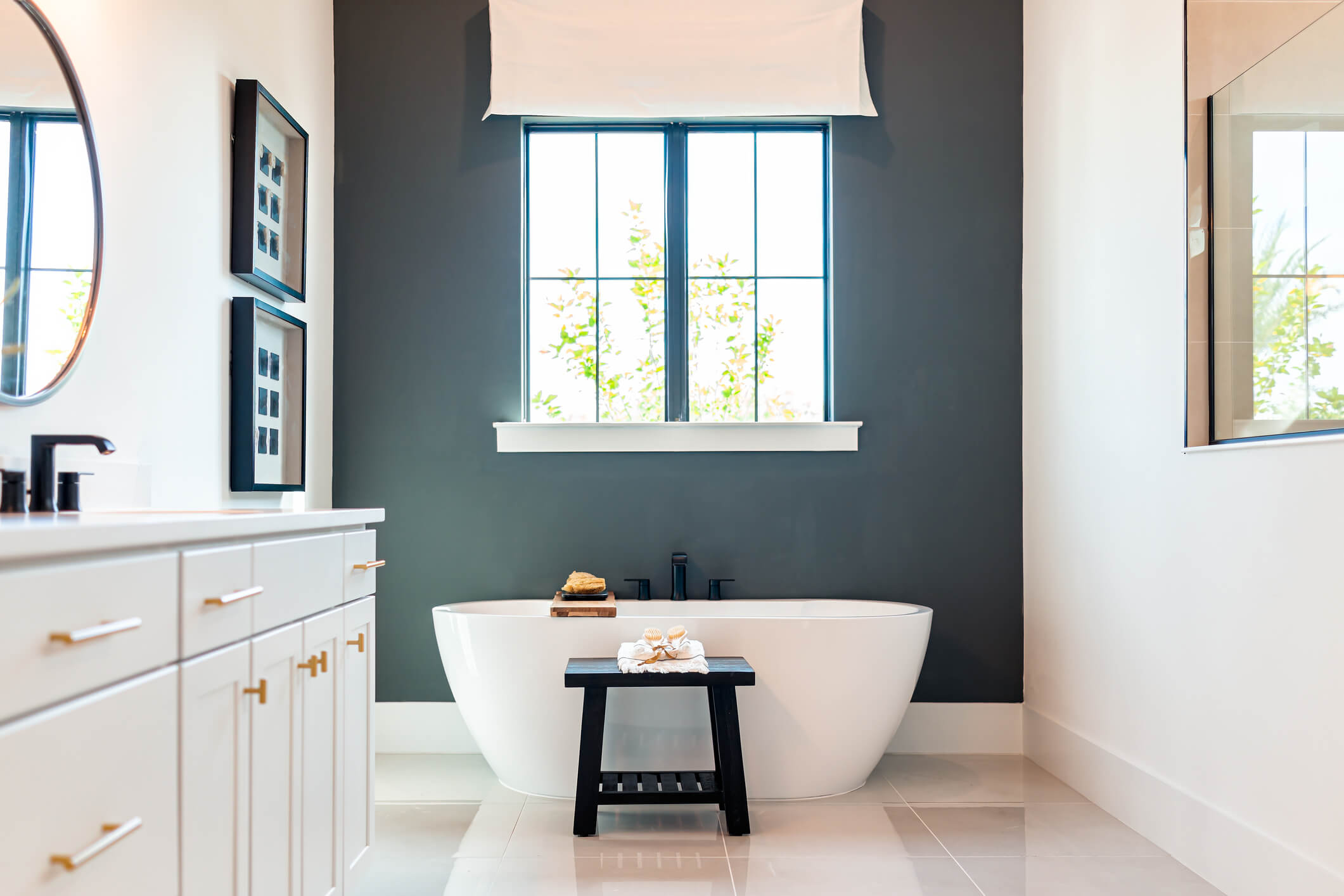 Looking for the perfect new construction home in the Triangle?
Check out all available
Triangle Area new construction homes
,
or contact Duncan Prime Realty, the Triangle's local new construction experts, for all your home buying & selling needs.
Hidden Lake - Youngsville NC
The pride of Youngsville, North Carolina, Hidden Lake has established an irrefutable presence in its local community. The new build project occupies a 500 acre swath of land located nine miles from Wake Forest and 33 miles Northeast of Raleigh Durham International airport. Per the name, the centerpiece of this development is a 150 acre lake, which offers incredible views in every direction. Residents have access to an array of amenities including a fishing pier, outdoor pavilion, boat house, and rustic lake house. Take a kayak out for the afternoon or enjoy a picnic by the lake with friends and family. The ample opportunity for outdoor activities year-round is unparalleled. On top of its great shared spaces and land features, Hidden Lake is also a gated community. Managed by a community Homeowner's Association, the neighborhood offers its residents privacy and security in tandem.
The Parks at Meadowview - Pittsboro NC
Ashton Woods is a well-known home builder in the Southern United States and they have done an excellent job of living up to their reputation with the Parks at Meadowview. This is a cozy and secure community lies a mere minutes from Jordan Lake and is comprised of a variety of homes ranging in size and style. The stone-and-wrought iron entrance gates offer the perfect welcome to all who venture into this picturesque neighborhood, with its towering trees and friendly neighbors a staple to be found on every street. Residents here have already created a close-knit community - one that's only expected to grow as the project continues to expand.
Maida Vale - Durham NC
Situated just outside of Chapel Hill City limits, Maida Vale's intimate and secluded homes are a desirable break from the hustle and bustle of life. This is a quaint neighborhood with a broad selection of high-end properties that offer a bit of something for everyone. Multi-level and of a variety of Spanish and modern styles, the 60 options available offer homeowners the opportunity to choose what best fits their tastes and lifestyles. The homes in Maida Vale feature classic stonework, balconies, terraces and soaring ceilings, not to mention plenty of natural light that helps make this neighborhood one of the most desirable in Durham. With many homes boasting private, lush gardens and sprawling lawns, Maida Vale makes it easy for homeowners to enjoy outdoor activities at their leisure. It also seems like the developer knew what they were doing when they chose this particular site - it's a short drive to downtown Durham, as well as other nearby cities such as Morrisville and Raleigh.