The Top BBQ Joints in North Carolina's Triangle Area
Posted by Brandon Duncan on Thursday, July 15, 2021 at 8:09 AM
By Brandon Duncan / July 15, 2021
1 Comment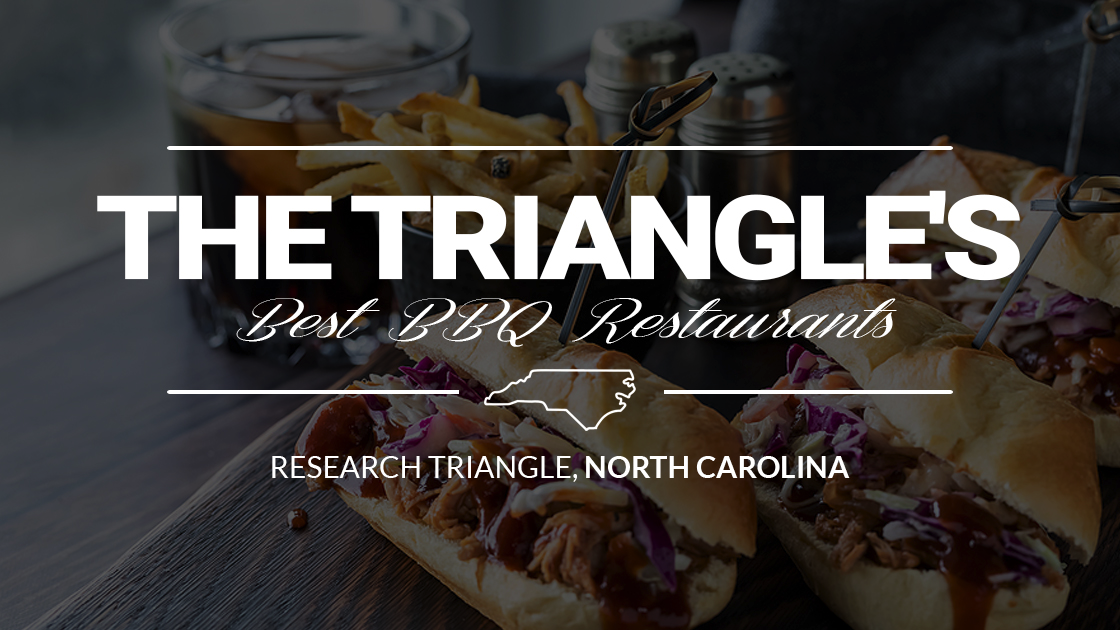 North Carolina has some of the best BBQ around, and when you take your search for great barbeque to the Triangle Area, you won't leave hungry or disappointed. Some of the best BBQ joints around are true favorites with the locals and with new customers, alike.
Backyard BBQ Pitt – Durham
5122 NC-55, Durham, NC | Website
The name says it all at Backyard BBQ Pitt in Durham. This local hot-spot is big on barbecue, but it may just be best known for its hickory-smoked, pit-cooked pork shoulder. This no-frills barbeque joint was recently ranked one of "The South's Most Legendary Barbecue Joints 2021" by Southern Living. Backyard BBQ also serves up sides like baked beans, collard greens, sweet corn and coleslaw.
View this post on Instagram
Hog Heaven Bar-B-Q – Durham
2419 Guess Rd, Durham, NC | Website
Staying in Durham, Hog Heaven Bar-B-Q is a favorite spot for fresh, hand-chopped barbecue, ribs, Brunswick stew and more. Locals also know to order the homemade banana pudding, cake or pie at the end of a big meal. Hog Heaven offers some daily lunch specials and family packs to feed the entire crew.
View this post on Instagram
Ole Time Barbecue – Raleigh
6309 Hillsborough St #1148, Raleigh, NC | Website
Head to Ole Time Barbecue in Raleigh for hand-chopped BBQ pork, fried okra and a glass or two of sweet tea to wash it all down. Like stepping back in time to the inside of an old-time diner, Ole Time Barbecue offers your choice of sandwiches, lunch and dinner plates, combination dinners and take-out. If you're hungry a bit earlier in the day, you can even stop in for a breakfast of smoked sausage, country ham and biscuits.
View this post on Instagram
The Pit Authentic Barbecue – Raleigh & Durham
328 W Davie St, Raleigh, NC | Website
Possibly at the opposite end of the spectrum is The Pit Authentic Barbecue. With a location in Raleigh's warehouse district and another one in Durham, The Pit Authentic uses free-range pigs from North Carolina and its known for its whole-hog, pit-cooked barbecue. The award-winning restaurant also serves up fresh produce grown right in North Carolina.
View this post on Instagram
Picnic Barbecue – Durham
1647 Cole Mill Rd, Durham, NC | Website
Picnic Barbecue in Durham also specializes in whole-hog barbecue. The BBQ joint cooks the hog low and slow over wood, then hand-shreds the meat. Start with chicken wings, cornbread or a cup of Brunswick stew, then add in some of the restaurant's tasty whole hog BBQ, fried chicken and more. Kids even have their own menu of selections to choose from.
View this post on Instagram
Clyde Cooper's BBQ – Downtown Raleigh
327 S Wilmington St, Raleigh, NC | Website
Located in Downtown Raleigh, Clyde Cooper's BBQ is one of the oldest barbeque joints in the entire State of North Carolina. In business since the late 1930s, this award-winning BBQ restaurant sells Eastern Carolina-style barbeque with vinegar-based sauce on the side. Along with pork, chicken, beef and ribs, you'll also find sides like mac & cheese, Brunswick stew and steamed cabbage on the menu.
View this post on Instagram
The Pig – Chapel Hill
630 Weaver Dairy Rd #101, Chapel Hill, NC | Website
If you're in Chapel Hill you may want to give The Pig a try. The barbecue joint also serves up whole-hog barbecue, and it' made with local, hormone-free and pasture-raised pork. A UNC-Chapel Hill grad owns The Pig. You can order on-line or place a walk-up order for the courtyard or to take your meal home.
View this post on Instagram
Are you planning to buy or sell a home in The Triangle Area? Contact Duncan Prime Realty, The Triangle's local home and condo experts, for help navigating the current market conditions. Call or text (919) 328-3777 now to schedule a showing or discuss what your home is worth on today's market.