The Best Farmers Markets in The Triangle Area
Posted by Brandon Duncan on Thursday, May 26, 2022 at 12:56 PM
By Brandon Duncan / May 26, 2022
Comment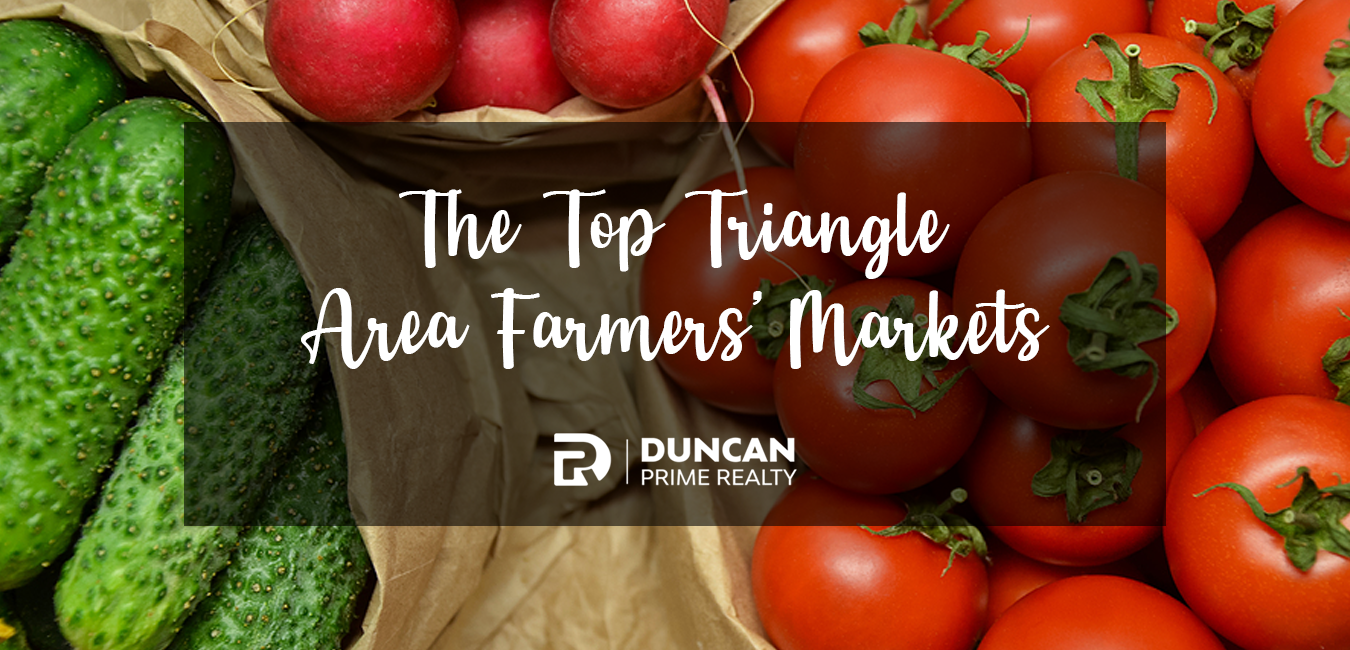 One of the best ways to support the local community and save money on groceries is to shop at your local farmers market. Fruits and vegtables are of course the foundation of any good farmers market, but you might get lucky and also find cool vendors selling everything from fiery hot salsa to gluten-free bread to apple pies and other delicious treats. So if you're looking for a fun way to spend an afternoon while also supporting local, here's a look at just are some of the best farmers markets in the Triangle Area.
The State Farmers Market
1201 Agriculture St, Raleigh, NC 27603 | Website
The State Farmers Market is the oldest in the region and operates year-round near the NC State college campus. The market features rotating vendors, tons of produce, and a full 75 acres of specialty shops. Admission is free, and you can score produce discounts on the weekends in the market's wholesale building.
Black Farmers Market
3727 Fayetteville Rd, Durham, NC 27707 | Website
The Black Farmers Market supports local Black farmers and promotes healthy food for all. The market operates on the second and fourth Sundays of the month on a biweekly schedule. Today's BFM is a combination of two farmers markets that joined forces a few years ago to promote the farmers and entrepreneurial efforts of local Black business owners.
Apex Farmers Market
73 Hunter St, Apex, NC 27502 | Website
The Apex Farmers Market operates each Saturday morning from 9 AM to noon in Apex, west of Raleigh. Vendors sell a variety of products, including fruit, vegetables, plants, and seafood. You'll also find artisan food products and beauty products. The market is close to Downtown Apex, and it's easy to make an entire day of visiting the farmers market and then taking a stroll downtown.
Western Wake Farmers Market
280 Town Hall Dr, Morrisville, NC 27560 | Website
Western Wake Farmers Market operates in Morrisville, and you'll find vendors for virtually everything you can find in the grocery store. Some residents do all their shopping at this year-round farmers market, which operates from 8 AM to noon each Saturday. The market organizers have worked with collaborators to build the Morrisville Community Garden and the Health Food Hub to benefit local families.
Phillips Farms Farmers Market
6701 Good Hope Church Rd, Cary, NC 27519 | Website
The Philips Farms Farmers Market is a relatively new addition to the region and features fruits and vegetables directly from the farm. On the weekends, the market hosts local vendors and food trucks. Hours for the market run from 9 AM to 3 PM every Saturday and Sunday. There's even a cow train for kids that runs throughout the market.
Cary Farmers Market
135 W Chatham St, Cary, NC 27511 | Website
Downtown Cary plays host to the Cary Farmers Market, which features all the expected fruits, vegetables, and plants, as well as activities for kids. The market is very popular with locals, and the market recommends that visitors come early before produce sells out. During the local growing seasons of Spring and Summer, the market expands and welcomes additional vendors.
Moore Square Market
226 E Martin St, Raleigh, NC 27601 | Website
The Moore Square Market is a seasonal farmers market that runs through the beginning of October and features extras like live music and crafts from local vendors. Every second Sunday, the market expands with extra vendors, local artisans, and food trucks.