Should You Buy a Home in 2023?
Posted by Brandon Duncan on Saturday, September 17, 2022 at 6:22 AM
By Brandon Duncan / September 17, 2022
Comment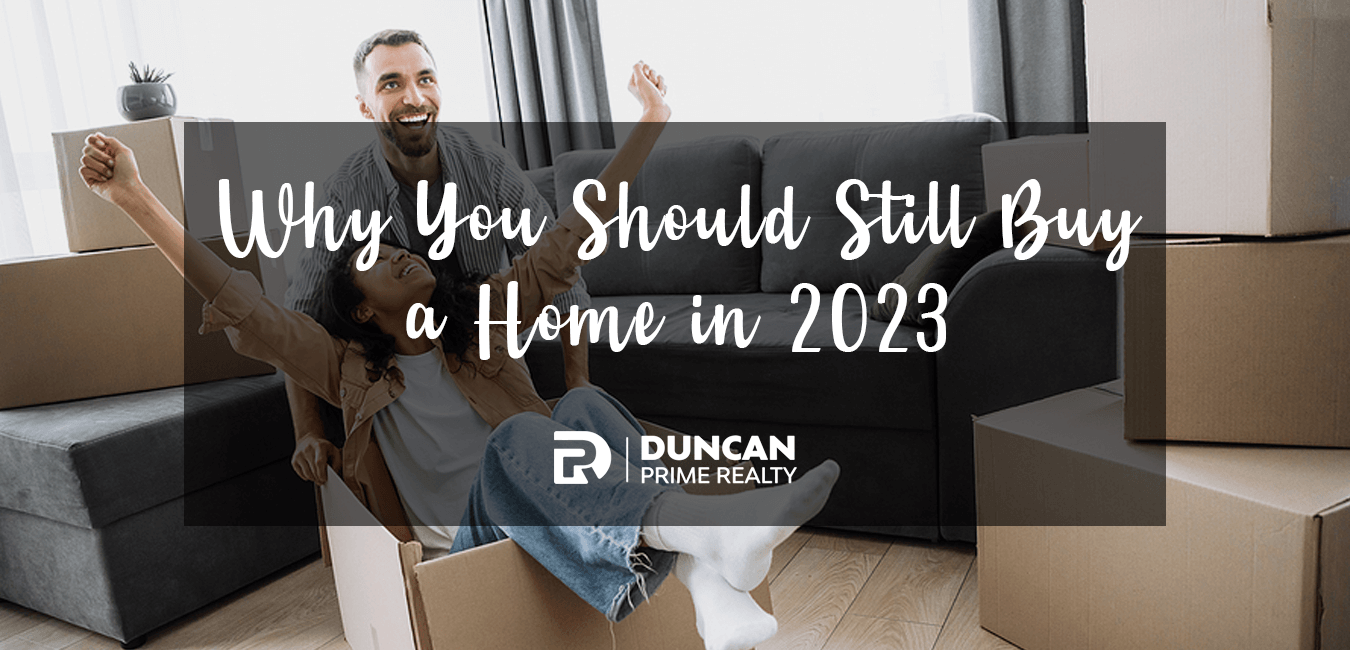 If you're considering a move and have been paying attention to market conditions, mortgage rates, and what many Realtors are saying, you've probably heard the phrase "changing market." While there's no doubt market conditions have changed due to higher interest rates, economic conditions, and various other factors, 2023 still looks to be a good time to buy, if you're truly ready.
Homes Are Still Appreciating
It's true! Believe it or not, home prices are still on the rise all throughout the Triangle Area, just not at the pace we were seeing over the last 12-18 months. And that's a GREAT thing for prospective home buyers. The last thing any buyer should want is to be underwater immediately after a purchase, so there still should be some peace of mind knowing that if you buy even in today's current housing landscape, you should start to build a little equity right away.
Less Buyer Competition
There's nothing more frustrating than being in a multiple offer situation, or even worse, getting outbid over and over again. Unfortunately for many home buyers, that was an all-to-familiar situation not that long ago. But as alluded to above, things have changed and the market has cooled a bit. So what does that mean for buyers? Less competition for starters, but this also means you have a little more leverage during negotiations, which often leads to a better deal. And who doesn't love a good deal, right?
Rent Prices Are Still Increasing
We've all heard about mortgage prices increasing, but did you know rent prices have also been on the rise as well? And these spikes in rental rates far exceed whatever increases we've seen in the mortgage market, ultimately making renting much more expensive as well. So if you're currently renting and are thinking about making the transition to buying, chances are you'll actually save a little bit of money both in the short-term and the long-term.
More Space
Since the pandemic, remote working has become "a thing." And that's not going away anytime soon. As a result, many existing home owners are finding they need a lot more space to accommodate working from home. Whether that's an extra bedroom or den, a finished basement, or possibly even a bigger backyard that allows you to build a totally separate detached office space, upgrading to a larger home is something you shouldn't be afraid of if you're planning to spend more time working from home, especially since you can dedicate all that gas money towards a higher mortgage!
Mortgage Rates Are STILL Reasonable
Although the rise in mortgage rates may seem jarring compared to multiple years of record-low rates, 30-year fixed rates are still at what are considered normal levels and historically favorable. Will buyers pay slightly more than they would have a year or two ago? Sure. But there should be a lot more that goes into making the decision to purchase a home than just an interest rate. Simply put, do your due diligence and set a budget, and whatever that budget is, stick to it and you'll be okay, even with a slightly higher mortgage rate.