Reasons We Love Durham
Posted by Brandon Duncan on Friday, October 14, 2016 at 8:43 AM
By Brandon Duncan / October 14, 2016
Comment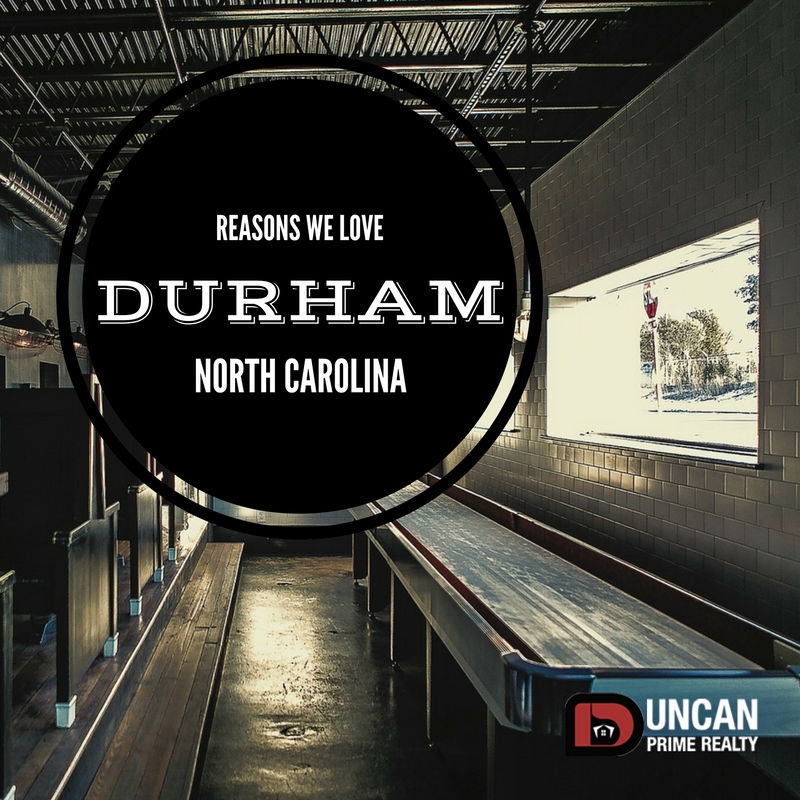 Reasons We Love Durham
We love Durham, North Carolina! And we know you will too.
This bustling Southern city is known for its small-town feel and thriving cultural scene. It's the core of the four-county Durham-Chapel Hill Metropolitan Area and also one of the vertices of the Research Triangle. Durham grew in size and popularity due to its once thriving tobacco industry and today is known for being home to the prestigious Duke University; however, this town has a lot more to offer than just some farming history and a college campus.
Foodie Friendly
If you've lived in or simply visited the South, you know it's a comfort food haven and Durham is no exception. Aside from its expertise in those Southern staples like BBQ and biscuits, Durham has made its mark as a bunch of coffee geeks and brew nerds.
These Durham residents start the day off right with an ooey-gooey donut from Monut's Donuts. They wash down that earl grey donut with vanilla bean buttercream with a creative Mr. Durham coffee from Cocoa Cinnamon. Because who doesn't love a coffee topped with maca root powder, ginger root powder and black lava salt? Looking for some traditional Southern fare? Head on over to Dame's Chicken and Waffles for… well… you know. Durham will make waking up the best part of your day.
Breakfast isn't all these Durham foodies know. Pick up a cookies and cream or apple pie popsicle from Locopops following some south-of-the-border cuisine from Chubby's Tacos. Dinner feels far from normal when you're cutting your pizza with a pair of scissors at Pompieri and washing it down with a good brew from Fullsteam. Can't make your mind up? Try a little bit of everything at one of Durham's food truck rodeos with 50 delicious vendors. We are far from surprised that Durham was voted the "South's Tastiest Town" by Southern Living magazine.
Take it Outside
With all this coffee, grub and beer it's time to get active. Lucky for you, Durham doesn't disappoint in this department either. Take in a Duke University basketball game or catch a foul ball on a Summer day at the Durham Bulls Athletic Park.
Spend an afternoon at Durham Farmer's market, considered one of the best in the state (or country!). It isn't just freshly picked vegetables as you can pick up artisan food items and local art at this popular outdoor market.
Get Creative
For the music lovers, wash down a healthy dose of tunes with Motorco's Sunday bloody bar at this rockin' live music venue.
Punk rockers not your scene? Catch an outdoor flick at Durham Central Park. Get inspired by scenery with a quick run on the American Tobacco Trail or a hike through the Al Buehler. Maybe you just want to grab a sketchpad and head for the Duke gardens.
Regardless of your preferences for food and entertainment, Durham has a little bit for everyone. The Southern town has developed a community bubbling over with culture causing new residents and visitors to flock to the area. Whether you're looking to invest in a rental property that will only increase in value or thinking of making Durham home, we know a weekend in this lively city will firm up that easy decision. So stop wasting time thinking about it and come on over to Durham!