Looking to Buy a New House? Here's 3 Things You Need to Know!
Posted by Brandon Duncan on Tuesday, September 6, 2016 at 8:00 AM
By Brandon Duncan / September 6, 2016
Comment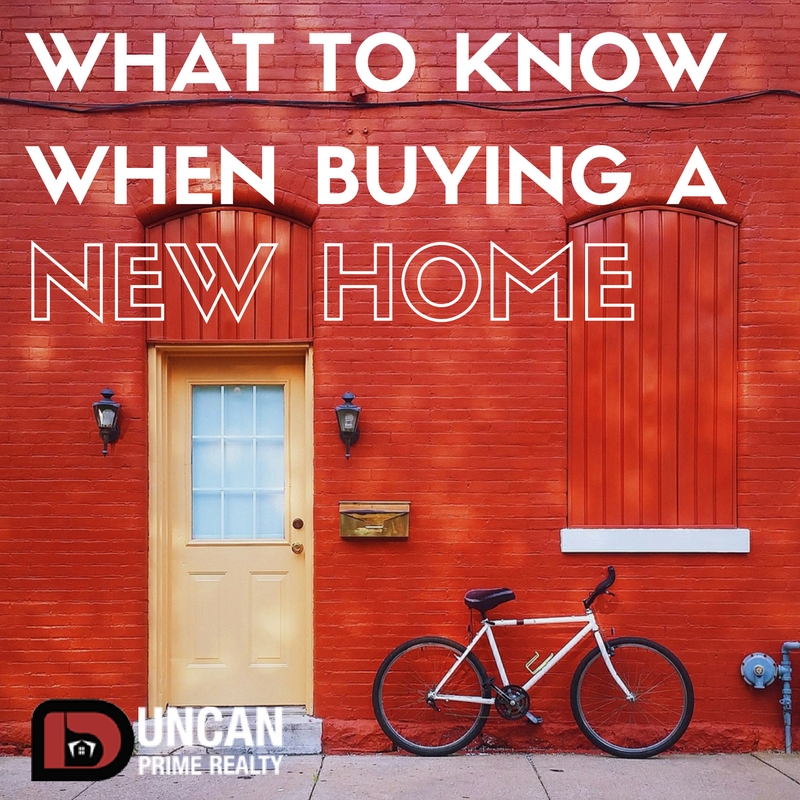 Looking to Buy a New House? Here's 3 Things You Need to Know!
So you've decided to take the plunge and buy a new house – awesome! It's easy to get excited and dive right into the hunt, but there are a few things you should line up before you're ready to start the big search for your new dream home. We have identified three of the most important steps to take and decisions to make as you look to buy a new home.
Determine your Location
Location, location, location… isn't that what they say? There are a handful of critical things to consider when determining your new home's location. First, what would your commute to work be like? Once you've narrowed in on a location you like, it's always a great idea to do a dry run during rush hour to be sure you won't be dreading your daily commute to the office.
Perhaps you have kids or plan to have them in the near future? Check out the school districts for the communities that interest you. Be sure you know exactly which neighborhoods are in the school districts with the best reputations. Picture it – moving into your perfect new home and realizing you can't send your kids to the schools you have your heart set on. This is a tough mistake to reverse… aside from moving again.
Just as important as these other factors, you need to consider what neighborhoods you genuinely enjoy being in as you look to buy your new home. It isn't just an investment in a home, you're committing to an entire community. Spend weekends in each area of town you have your eye on. Check out a few restaurants. Spend a day in the parks. Talk to the neighbors. You may learn something that will be the deciding factor on whether or not you focus your search on a particular area.
Decide on the Type of Home
Maybe you like the charm of an older, craftsman style home or perhaps you love the amenities that come with a brand new community. It will be much easier for you, and your real estate agent, to determine where to begin the search if you know exactly the type of home and community you see yourself living in.
On top of that it's always important to understand and communicate your "must have" list, like square footage you're looking for or the number of bedrooms and baths you will need. Maybe the absence of a pool is a deal breaker. Perhaps you absolutely need a 3-car garage. Whatever it is, if they are important to you they will be important to your agent as well. Because there are hundreds of houses on the market at even given time, you need to be able to provide your agent with specifics that will allow them pinpoint exactly the right home for you.
Mortgage Pre-Approval
Once you've determined the neighborhood you will be happiest living in and what your want in your dream home, it's time to figure out how much you can afford to spend. Assuming you have decided on a lender, the pre-approval process is easy. They will collect all of the important information and documents so they can confidently give you the dollar value that they believe you will be approved for based on your financial situation. They will check things like how much you plan to provide as a down payment, your credit history and your current salary.
Not only is it important for you to understand exactly how much you can spend on your new home, a mortgage pre-approval will put you in a good position to begin the negotiation process when you come across that perfect place. The seller and your agent will be comfortable in the negotiation process knowing not only what you want to spend, but what you can get financing for when it comes times to sign the check.
Buying a new home is an exciting, and sometimes scary, process – especially if this is the first time you're doing it. Luckily, with just a little planning and a great real estate agent it will smooth sailing until move-in day. Enjoy the ride!