Listing Your Home During the Holiday Season
Posted by Brandon Duncan on Friday, November 25, 2016 at 12:27 PM
By Brandon Duncan / November 25, 2016
Comment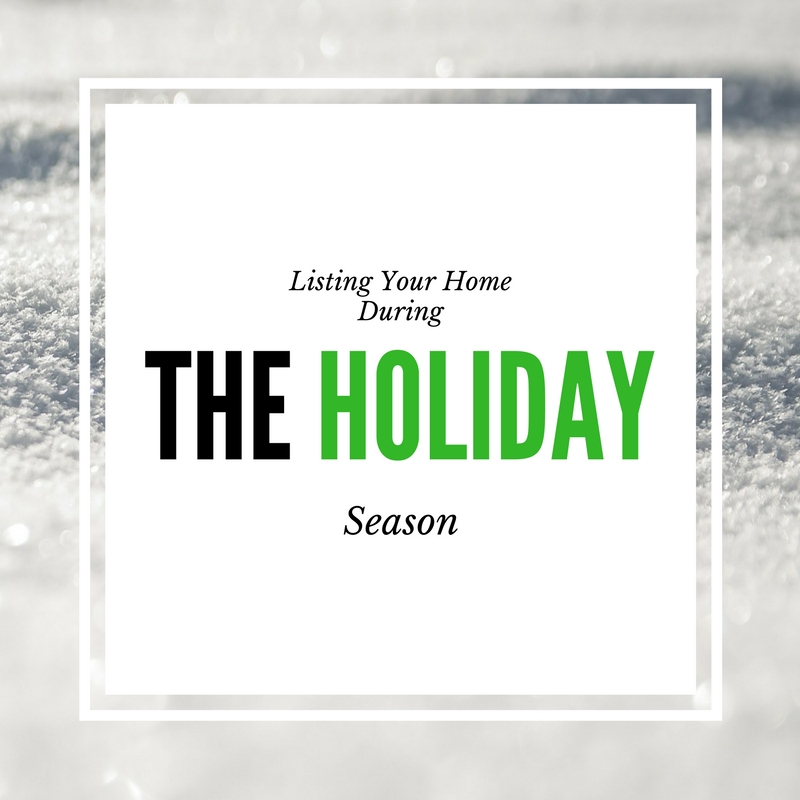 Listing Your Home During the Holiday Season
The last thing you probably want to think about as you're running around buying last minute gifts, pulling those decorations out of storage, and stuffing the turkey is making sure your home is ready to show in case that next potential buyer wants to pop in. You might also be thinking that because everyone is so busy traveling or spending time with their families, they may not be looking for their next home. While it may be a less obvious time to list your home for sale, there are a lot of surprising reasons why the holidays might just be the best time to list! Here are our favorites.
Better Buyers means Big Bucks. Holiday shoppers (for homes, that is) tend to be a bit more motivated than buyers during other times of the year. If a buyer is more casually looking for a home and not in a hurry to purchase, they will likely take a break during the holiday season. Those buyers that are looking to relocate immediately for a job in January or who want to move right away will be less likely to halt the search for the holiday season. With this kind of motivation typically comes bigger budgets and less time spent negotiating. Bring on those holiday shoppers!
Everyone's Online. Typically buyers that are off of work for the holidays and spending more time at home will spend a large portion of their house hunting efforts online. Maybe the weather is colder than usual or the kids are out of school, but this is when the house hunters get active online, and you could win out by being one of the few ready to show your property.
Less Competition. Even though we've let you in on the little secret, that is listing your home during the holidays, most people haven't gotten the memo. A lot of people will wait until the New Year to put their home on the market not wanting to take on seller responsibilities during the festivities, so you will be left with less competition.
Spring is Coming. With January right around the corner there are a few reasons more people may be looking to buy during those holiday months. First of all, they can take advantage of year-end tax benefits. Secondly, many job transfers take place during the first few months of the year and those families having to relocate may be using time off during the holidays to find a new home in their new city.
Deck the Halls. Homes always tend to look a bit better with holiday décor. There's something about a home adorned with holiday cheer to make a place feel a little more cozy and welcoming for a potential new buyer. Be careful not to go overboard so the place doesn't feel cluttered or stuffy, but just enough of those festive decorations can charm up a home.
Don't shy away from listing your home during those few weeks of holiday craziness. It will force you to keep your house clean for when the in-laws unexpectedly drop in for eggnog and in the meantime, you might just position your home to sell faster and at a higher price. Wouldn't it be great to ring in the New Year with a SOLD sign out front?