Home Prep Tips When Selling Your Home
Posted by Brandon Duncan on Friday, July 8, 2022 at 9:54 AM
By Brandon Duncan / July 8, 2022
Comment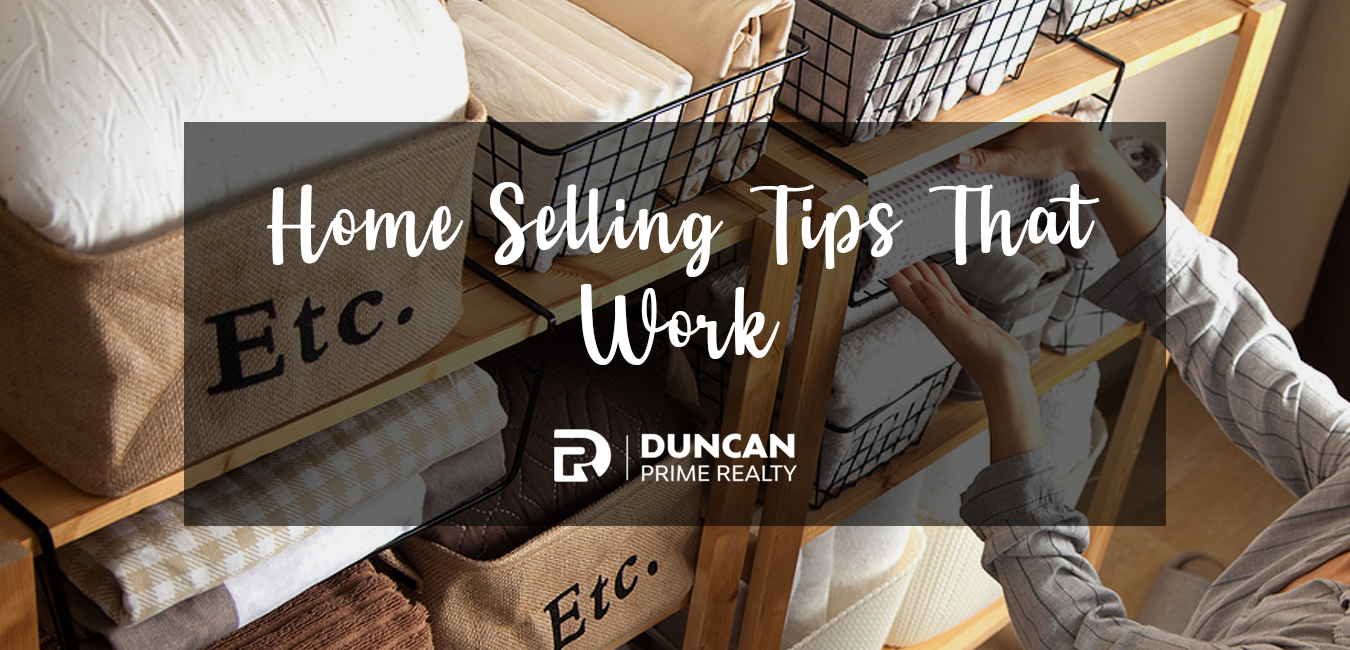 If you're considering selling your home in the near future, it's probably time to start prepping your home for sale. There are several things you can do now that may help attract buyers, and potentially boost the sale price when it's time to put your home on the market.
Declutter
The first thing you'll want to do is start decluttering your home. You don't want potential buyers to be so overwhelmed with what's in your home that they're not able to envision themselves living there. Go through each room of the house, plus the closets, and start sorting what you plan to keep and what you no longer want. Throw away or donate what you no longer need.
You may also want to consider putting some items in temporary storage. Pay special attention to things like bookshelves and kitchen counters. Oftentimes, removing extra items can make a space feel larger. As a bonus, decluttering also makes it easier to move out when the time comes, because you've already started organizing.
Depersonalize
As part of the decluttering process, you'll want to get rid of any personal objects. You'll want to remove things like family photos. Again, you want potential buyers to be able to see themselves living in your home.
Deep Clean
Once you've removed extra décor, you'll want to give the home a deep clean. You don't want anything that could potentially detract from the home. Clean windows, blinds, and make sure you mop floors and vacuum carpets. If you don't have the time or the energy to do all the work yourself, you may want to consider hiring a professional cleaning crew.
Thinking of selling your Triangle Area home?
Get a
FREE, NO-OBLIGATION HOME VALUATION
to see what your home is worth based on the most up-to-date market stats & analysis.
Exterior/Lawn/Landscaping
You don't just want your home to just look good on the inside. Oftentimes, a home's curb appeal can make or break a sale. It may even determine whether buyers are willing to take a home tour in the first place.
Make sure your lawn is neat and tidy, plus your landscaping is free of leaves and weeds. You could decorate with a few colorful potted plants, or even add a new welcome mat to the front door. Also, don't forget to sweep off the front entryway, and consider pressure washing the front driveway and walkway.
View this post on Instagram
Paint
Look for places both outside and inside your home that may need a few updates. Your home may not need an entire paint job, but you may still want to make a few touchups. It could mean painting a faded front door, or just patching up and repainting some small marks or nail holes on the walls.
Minor Repairs
Also consider making some minor repairs, like replacing burned out lightbulbs and ensuring that all drawers, doors, and windows open and close smoothly. It's normal for things not to be perfect in a lived-in home, but if you can help it, you don't want anything that could potentially derail a sale.
Related Home Seller Content: