Hidden Costs in Home Buying
Posted by Brandon Duncan on Friday, September 9, 2016 at 11:10 AM
By Brandon Duncan / September 9, 2016
Comment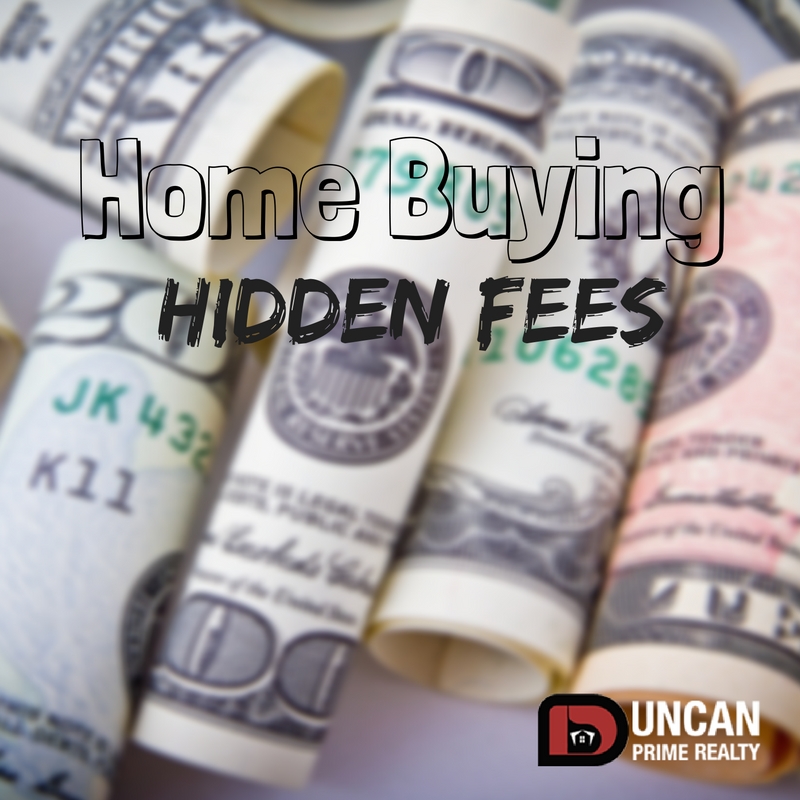 Hidden Costs in Home Buying – Don't be caught off guard!
The last thing you want when buying a new home is surprises. And that is especially true when it comes to the costs associated with purchasing your new place. Chances are you've saved your money and calculated exactly how much you think you can spend on your new digs. You may have even gone as far as consulting a lender on the exact amount you could be pre-approved for on a home loan. Maybe you have already come to terms with the owner of a home you put an offer on – the price you think you can pay.
What you may not know is that there are a number of fees on top of that magic number that you think you'll be forking over. So don't be caught off guard – make sure you understand all the fees associated with your new home purchase before you're signing on the dotted line! Don't depend on mortgage calculators and sites that provide mortgage payment estimates that can be misleading. Here's what you really need to consider when deciding how much you want to spend on your next house. It might surprise you!
That Big Down Payment
Most new homebuyers know that they have to be ready for that hefty down payment that comes with their new purchase. Down payment requirements are usually calculated as a percentage of the home price and will vary by the lender or financial institution you are seeking the loan from. Lenders typically ask for anywhere from four to 20 perfect of the purchase price, so this will clearly be the largest chunk of money you will need to save for your move.
The Important Home Inspection
One important step in the home purchasing process is the home inspection. It's crucial to make sure the home has a stable foundation and is in good working condition. While costs vary depending on where you live and the size of your property, you can expect to spend anywhere from $300-500. Check with one of our real estate agents at Duncan Prime Realty for a better estimate.
Those Pesky Closing Costs
All the fees! The expenses due at your home's closing are made up of many fees including title expenses, real estate attorney fees, appraisal fees, mortgage processing fees, tax payments and more. Some of these expenses may be fairly small, but overall you should expect anywhere between two and five percent of your total purchase price. As your real estate agent we will talk about using this in your negotiations. Many of our buyers will ask the sellers to handle the closing costs.
Money in the Bank
Some lenders you come across may require you to have some savings for a rainy day. The amount could range anywhere from two to six months of mortgage payments in a savings account in the event that you run into financial troubles. Even if your lender doesn't require it, it always makes financial sense to have about six months of monthly expenses in a savings account in the event of a loss of employment or personal emergency.
Don't Forget Property Taxes and Homeowners Insurance
You should know that your mortgage statement doesn't just reflect the loan amount and interest, but also includes property taxes and premiums for homeowners insurance. Insurance premiums can range anywhere from 0.5 to 1 percent of your mortgage loan per year and homeowners insurance can be a few thousand dollars a year. Your lender will give you a better idea of these costs, depending on your home price and location.
More fees… ?!
Of course we've gone over the traditional fees associated with home buying, but here are a few other things to consider as you look to make your exciting new purchase.
How move-in ready are your new digs? Do you need to make immediate changes to the house? Do you have a dog that absolutely needs a fenced-in backyard or do your kids need a tub and the house only has stand-up showers? With all the expenses you have right at move in, make sure you've set aside some extra cash for those absolutely necessary renovations that can't wait until a few months after move in.
Also, are you planning to hire movers or just renting a U-Haul? Depending on how much stuff you have and the distance you need to move you could be looking at anywhere from $300 to $2000 in moving costs.
Okay. Take a deep breath. The fees are well worth it and not a huge deal if you're prepared for them. Also, according to U.S. News, investing in a home is one of the smartest financial decisions you can make right now. With stock market volatility, the cost of constantly throwing away money in rent, and the resale values of homes constantly rising, investing your savings is far from a bad idea. It's important to go in prepared and with plenty of money saved for all the expenses associated with purchasing a new home. We promise it will be one of the best decisions you've ever made, and you'll realize it the first time you turn that key in the lock of your very own home sweet home.