Chapel Hill's Complete List of Fall Festivals & Events [2022 Edition]
Posted by Brandon Duncan on Tuesday, August 17, 2021 at 11:30 AM
By Brandon Duncan / August 17, 2021
Comment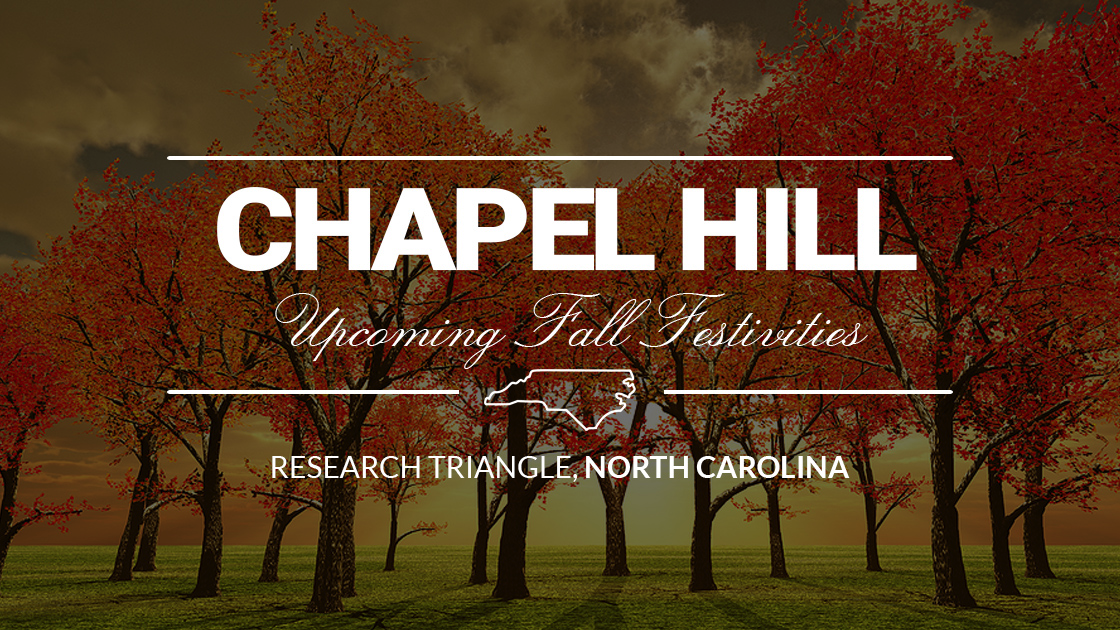 While some annual events are postponed in Chapel Hill this fall due to the on-going pandemic, there's still plenty going on in and around town to mark the season. From the farm to campus, get the calendar ready for some of these fun fall activities in Chapel Hill this year...
Movies with Goats
You still have a few weekends left to catch Movies with Goats at Spring Haven Farm. Friday night is date night and Saturday is family night under the stars. Watch a movie on the farm's giant outdoor screen as goats roam around the pasture. If you want to feed the goats you can always purchase some animal food at the concession stand.
View this post on Instagram
Coker Arboretum Tour
See the colors of fall in full bloom when get a closer look at nature with a visit to Coker Arboretum at the North Carolina Botanical Garden. Located on the UNC Campus, the planned event takes visitors on a walking tour of the arboretum each third Saturday of the month through November. There's a small fee to attend, and you can register on-line. The tour takes about an hour to complete.
View this post on Instagram
UNC Chapel Hill Football
September means the start of football season, and the campus is ready. The Tar Heels take on Georgia State at the first home game of the season September 11. The evening football game is also First Responders Appreciation Day at the stadium.
View this post on Instagram
Sculpture in the Garden
The 33rd annual Sculpture in the Garden runs mid-September through early December at the North Carolina Botanical Garden. The event brings in the work of local artists, with changing sculptures to check out as the season progresses.
View this post on Instagram
Kilometers for the Kids
Things may look a little different this year, but Kilometers for the Kids is still on the schedule for early October. The event features virtual races on October 1 and 2, followed up by some in-person races October 3. The final day of the event includes a one-mile fun run and a more traditional 5K. The event is put on by Carolina For the Kids Foundation.
View this post on Instagram
Festifall Arts Market
Festifall Arts Market runs the last three Saturday evenings in October. The city's annual fall arts festival this year consists of some downtown block parties featuring craftspeople, artisans and artists. You'll also find some drink and gourmet food vendors. The celebration is put on by Chapel Hill Community Arts & Culture.
View this post on Instagram
UNC Men's Basketball
UNC Men's basketball tips on in an exhibition game November 5. The team takes on Elizabeth City on that day, followed by home games against Loyola University Maryland and Brown. The home team hits the road to play College of Charleston in mid-November.
View this post on Instagram