Can I Sell My House While in Mortgage Forbearance?
Posted by Brandon Duncan on Monday, April 12, 2021 at 3:26 PM
By Brandon Duncan / April 12, 2021
Comment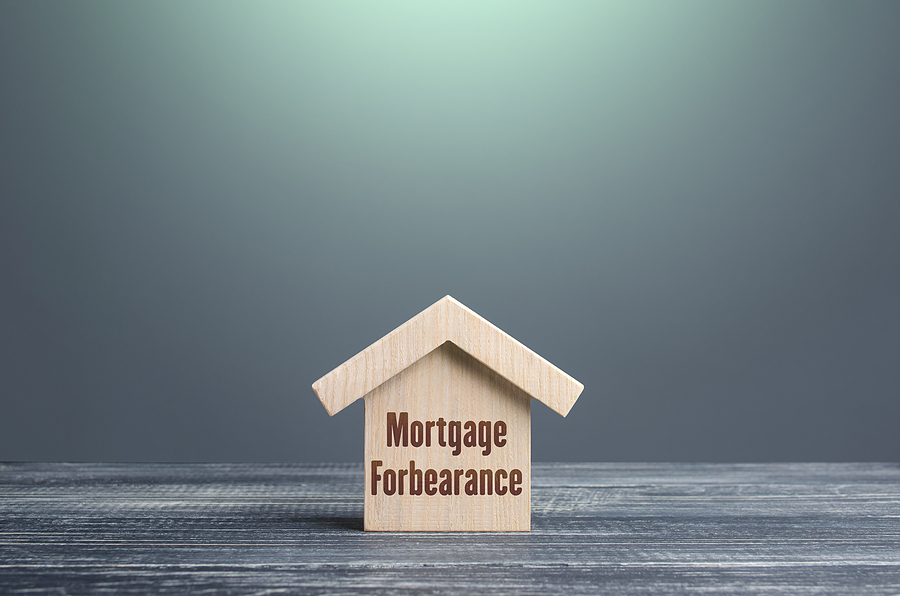 If you're one of the millions of Americans being impacted by the pandemic financially, you're certainly not alone. Back in October of last year, mortgage and home equity lending data firm Black Knight reported that over 3 million people nationwide are actively involved in a mortgage forbearance agreement, effectively allowing them to temporarily stop making monthly mortgage payments due to economic hardship.
Over the years, mortgage forbearance has most commonly been linked to homeowners impacted by natural disasters. But with the pandemic being a global event affecting nearly everybody worldwide, it's a concept that many existing home owners are just now becoming familiar with for the first time.
What is Mortgage Forbearance?
Simply put, mortgage forbearance allows homeowners to pause their monthly mortgage payments while dealing with an unforeseen, short-term crisis, like a pandemic for example. But unlike a typical mortgage forbearance request, which is usually unique to each individual borrower, most lenders aren't requiring proof of hardship outside of a verbal or written claim for COVID-19 related forbearance requests.
Depending on your lender, and also what type of home loan you have, forbearance options can vary, which is why it is important to reach out to your mortgage company to determine what forbearance terms they offer. Additionally, it's also critical you keep making monthly mortgage payments until you have officially been granted forbearance on your loan in order to avoid further penalties and negative impacts on your credit score.
Mortgage Forbearance Under The CARES ACT
Although mortgage forbearance has a long history, it wasn't until the federal government introduced the CARES ACT that many of today's homeowners became a bit more familiar with it and started using it as a viable option for much-needed financial relief.
Prior to COVID-19, most mortgage forbearance agreements were designed to suspend payments over a short-period of time. However, fortunately for many borrowers severely impacted by the pandemic, the Biden administration recently extended the existing forbearance protection window through the end of June, and even new requests from borrowers with a government-backed mortgage will be granted a deferment period of 180 days with an option to request another 180-day extension beyond that.
It is worth noting that borrowers with a privately-owned mortgage are not automatically covered under the CARES ACT. And despite many private lenders still working directly with homeowners to grant mortgage forbearance agreements, it's best to reach out to your mortgage lender directly to get the most up-to-date information on what's being offered and what options you have if you're facing financial hardship due to COVID-19.
Thinking of selling your home or condo? Contact Duncan Prime Realty, the Triangle Area's local real estate experts, to receive a free, no-obligation home evaluation report to see what your home is worth in today's marketplace. Call or text

919

-

328-3777

now to get started!
Will Entering a Mortgage Forebearance Agreement Imapact My Credit Score?
One of the advantages to a mortgage forbearance agreement along with short-term financial relief is the fact that it won't show up on our credit report as negative activity. In fact, as long as you make payments on-time up until you're officially granted mortgage forbearance, your lender will report you as current on your loan despite not making payments over the duration of your agreement.
Can I Sell or Refinance My Home During Forebearance?
Like anything mortgage-related, you'll want to check with your lender for the most accurate, up-to-date information on policies related to mortgage forbearance. But in most instances, homeowners can sell their home while in forbearance and the amount of the monthly payments they didn't make during their forbearance agreement will be added to the loan payoff upon the sale of the property. If selling your home isn't preferable, the Federal Housing Finance Agency also clarified that mortgages in forbearance are also eligible for refinancing as well.
KEY TAKEAWAYS:
Mortgage forbearance allows home loan borrowers to pause payments temporarily due to a short-term crisis.

The CARES ACT is a trillion-dollar relief package that includes a mortgage forbearance options for homeowners with government-backed mortgages.

Entering into a mortgage forbearance agreement will not negatively impact your credit score.

Borrowers CAN refinance their mortgage and even sell their home during forbearance.