Buyer's Market vs Seller's Market: What's the Difference?
Posted by Brandon Duncan on Sunday, May 1, 2022 at 7:40 AM
By Brandon Duncan / May 1, 2022
Comment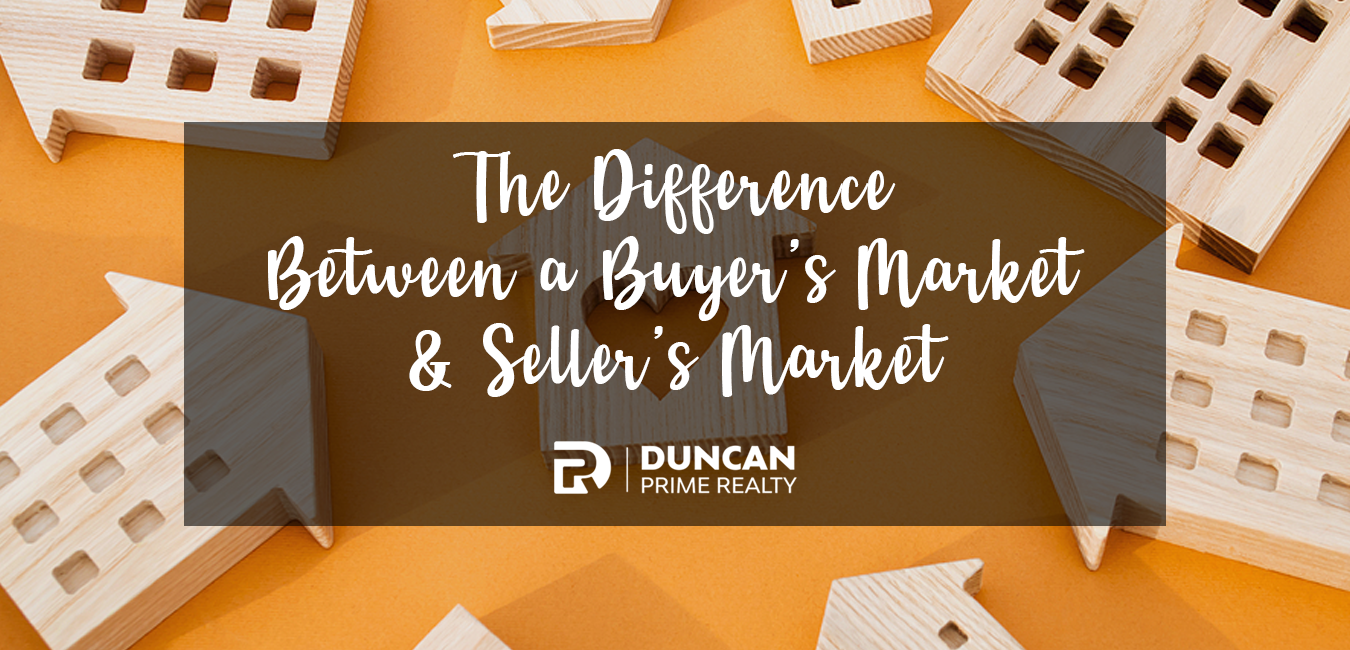 Understanding a Buyer's Market
With a buyer's market, the housing supply exceeds demand. In this situation, there are lots of homes for sale, but few buyers. Buyers are often at an advantage in several ways:
Homes stay on market longer
Sellers must compete to attract buyers
Prices often drop
Sellers more willing to negotiate
As the name suggests, a buyer's market is a great time for home buyers. There are fewer buyers out there to compete with and home prices tend to be lower, which often leads to sellers being more motivated.
If you find yourself in this situation,
It's a good idea to see what else is on the market before settling. Even if you've found the property you like, being able to see other homes and other price points may help you in negotiations.
Take some time to analyze comps on similar properties. It's not always a given, but in a buyer's market you likely have more time to do some research and really consider a home because there's less of a risk of losing out to another homebuyer.
A buyer's market can also give extra time to sellers to do things like:
Better marketing
Deep cleaning
More competitive pricing
View this post on Instagram
Understanding a Seller's Market
With a seller's market, supply is low, and demand is high. There aren't as many homes on the market to choose from, so sellers have an advantage and buyers have the disadvantage.
Buyers must compete
Sellers raise prices
Less room to negotiate
Oftentimes with a seller's market, homes end up in a bidding war and it drives up the price of the home. If you're a buyer, now is the time to act!
You don't want to wait for financing to come through in a seller's market because someone else will have likely snapped it up.
Focus on what's important
There's not a lot of room for negotiating. All-cash offers are ideal.
Don't get so caught up in the process of buying a home that you end up settling for the wrong home. You also don't want to go beyond a price you feel comfortable.
Sellers are at an advantage, but you can still do your part to bring in some good offers:
Examine the strength of all offers
Beware of contingencies that may cause a deal to fall through
Price fairly
A well-priced home will likely not only sell fast, but in a seller's market it could end up in a bidding war. If you price too high, even in a seller's market, you could end up stuck with a property sitting on the market and forced to reduce the price. In this situation, the home may look less attractive to potential buyers.