Best Triangle Area Restaurants For Thanksgiving Carry-Out [2022 Updated]
Posted by Brandon Duncan on Tuesday, October 25, 2022 at 2:50:10 PM
By Brandon Duncan / October 25, 2022
Comment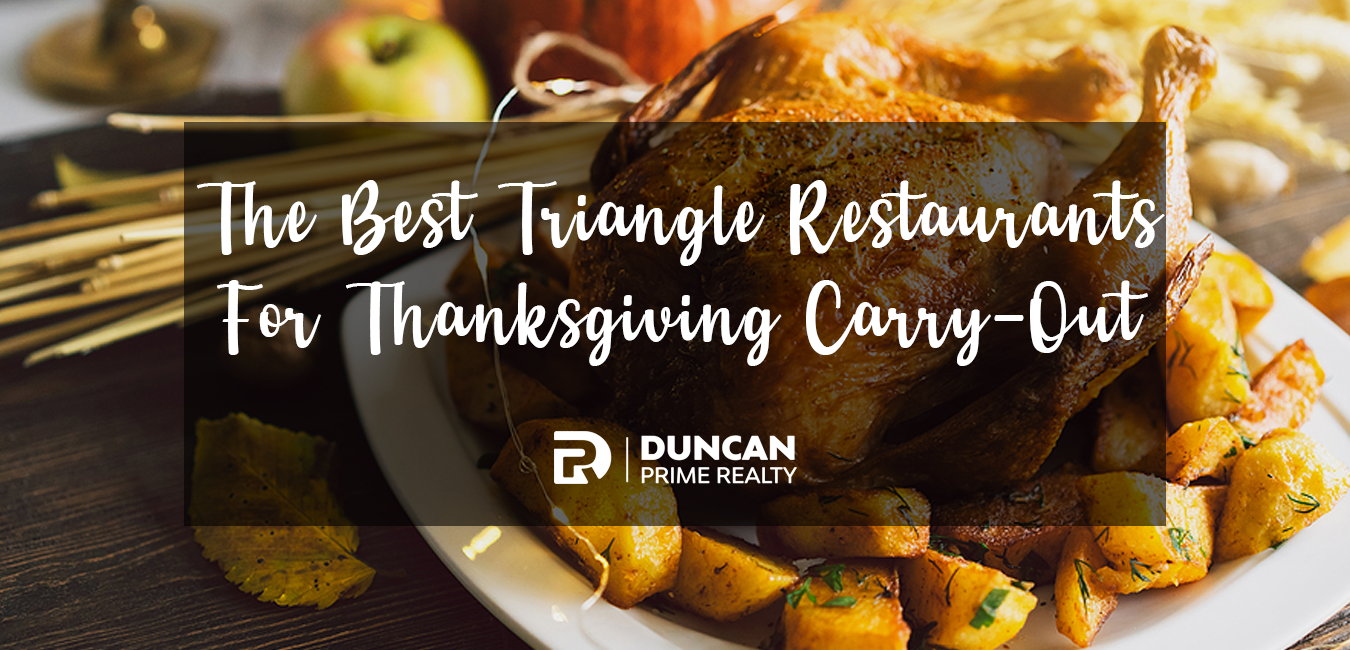 If you love the thought of gathering with family and friends for Thanksgiving but don't want to cook the meal yourself, you're in luck. The Triangle area has some great restaurants for Thanksgiving carry-out, whether you're just picking something up for yourself, or you need to feed a crowd.
Brio Italian Grille
4325 Glenwood Ave STE 5000, Raleigh, NC 27612 - MORE INFO
You don't have to stick with traditional turkey when you grab a meal to go at Brio Italian Grille in Raleigh. The restaurant specializes in serving up authentic, Northern Italian-inspired meals, including made-to-order pasta, seafood, steaks, and more. You can also choose starters and even desserts to top off your Thanksgiving meal.
View this post on Instagram
Perry's Steakhouse and Grille
4509 Creedmoor Rd, Raleigh, NC 27612 - MORE INFO
Staying in Raleigh, Perry's Steakhouse and Grille is known for its wine wall, its island bar, and its private dining options, but you can also choose to order take-out from this upscale restaurant. Perry's offers specials including a soup or salad, an entrée, plus a side or dessert. You can also order individually off the menu or opt for Perry's Signature Steakhouse Smorgasbord.
Foster's Market
2694 Durham-Chapel Hill Blvd, Durham, NC 27707 - MORE INFO
Foster's Market in Durham is a family-owned restaurant that's been in operation for more than three decades. If you want to plan ahead, you can choose one of the restaurant's Family Dinner pick-ups for the entire week. The Main Family Dinners come with everything you need to feed yourself or your family. The restaurant offers some weekly specials
View this post on Instagram
Plum Southern Kitchen & Bar
501 Washington St C, Durham, NC 27701 - MORE INFO
Plum Southern Kitchen & Bar in Downtown Durham describes itself as a modern take on southern food. The restaurant uses local producers and farmers to create its selections. Choose from things like steak, shrimp and grits, banana pudding, or vegan chocolate cake. For Thanksgiving, they're offering a Feast to Go. You can pick it up that morning, and it comes with smoked turkey, gravy, fresh stuffing, mashed potatoes, sweet potato casserole, and more. You can also place your order for some freshly made pies or cakes to pick up on the holiday.
The Root Cellar
750 M.L.K. Jr Blvd, Chapel Hill, NC 27514 - MORE INFO
The Root Cellar in Chapel Hill is known for its casual, scratch-made food. You can pick up a week's worth of meals that serve individuals or families, and just reheat them when you're ready to eat. The Root Cellar is also offering Thanksgiving to Go this year, with pickups the day before the holiday. Choose from turkey, brisket, or lasagna. There's a Thanksgiving Meal for One, or a larger version that feeds up to four people.
View this post on Instagram