Best Places to Work in Burlington, NC
Posted by Brandon Duncan on Sunday, July 31, 2022 at 9:58 AM
By Brandon Duncan / July 31, 2022
Comment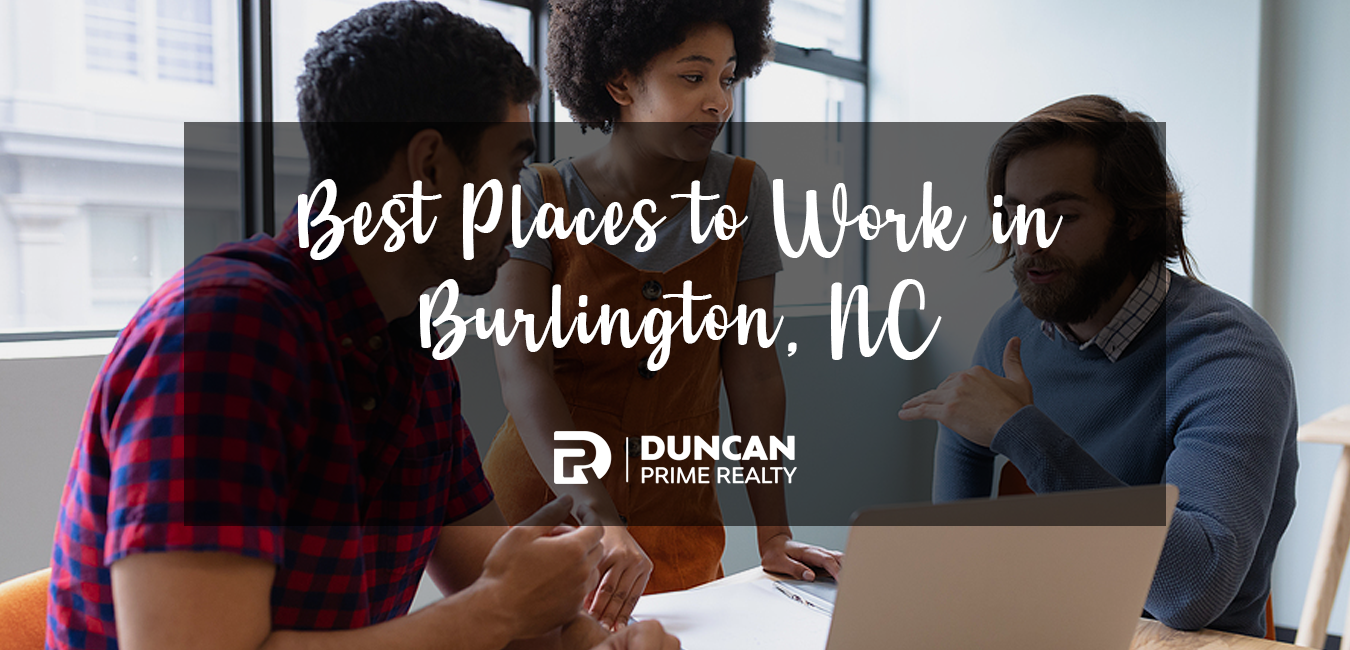 Located in between Greensboro and Durham, Burlington has the advantage of being close to some of the nation's most prestigious universities and a highly educated workforce. It's no wonder that Burlington itself boasts some top companies and employers.
Laboratory Corporation of America Holdings
430 S Spring St, Burlington, NC 27215 | Careers
Laboratory Corporation of America, more commonly called Labcorp, has its headquarters in Burlington. This S&P 500 company has around 72,000 total employees and describes itself as a leading global life sciences company. Labcorp ranks high on several different ranking lists, noted for its great benefits and for having a good work-life balance
Central Carolina Products, Inc.
250 W Old Glencoe Rd, Burlington, NC 27217 | Careers
Central Carolina Products, Inc describes itself as a custom injection molding company and global manufacturer of products for a number of different industries. Founded in the early 1990s, this minority-owned business has repeatedly been named "Supplier of the Year". The company is headquartered on Old Glencoe Road in Burlington, plus it has a manufacturing extension building on Troxler Road.
Santa Clara Cigars
2589 Eric Ln, Burlington, NC 27215 | Careers
The company may have a smaller number of employees than others in Burlington, but Santa Clara Cigars is noted as one of the country's largest wholesale distributors of tobacco products and cigars. Founded a half-century ago, the company operates out of a 128,000 square foot warehouse.
Alamance-Burlington School System
1712 Vaughn Rd, Burlington, NC 27217 | Careers
The Alamance-Burlington School System is said to offer competitive salaries for those working in the area. The public school system serves more than 20,000 students. Recently the district announced plans for recruitment bonuses to attract certain teachers and staff members before the start of the new school year.
Cone Health Alamance Regional Medical Center
1240 Huffman Mill Rd, Burlington, NC 27215 | Careers
Cone Health Alamance Regional Medical Center in Burlington boasts around 1,500 employees, the majority of which are women. Recently crews broke ground on a major project at the medical center, expected to include expanded cardiovascular services and more.
Impact Fulfillment Services
1601 Anthony Rd, Burlington, NC 27215 | Careers
Impact Fulfillment Services is a small manufacturing company that commonly hires North Carolina graduates. Headquartered in Burlington, the company has around 100 employees and reportedly brings in about $75 million in annual revenue.
Glen Raven
1831 N Park Ave, Burlington, NC 27217 | Careers
Glen Raven has a diverse workforce with good employee retention. The large manufacturing company is headquartered in Burlington and employs around 3,000 workers. The company focuses on business solutions for a variety of different fields. Some employees give the company high marks for its benefits package and for providing a great workplace. The company is also noted for helping employees learn new skills that can help them in their future careers.