Best Companies To Work For in The Triangle Area
Posted by Brandon Duncan on Tuesday, May 25, 2021 at 7:13 PM
By Brandon Duncan / May 25, 2021
Comment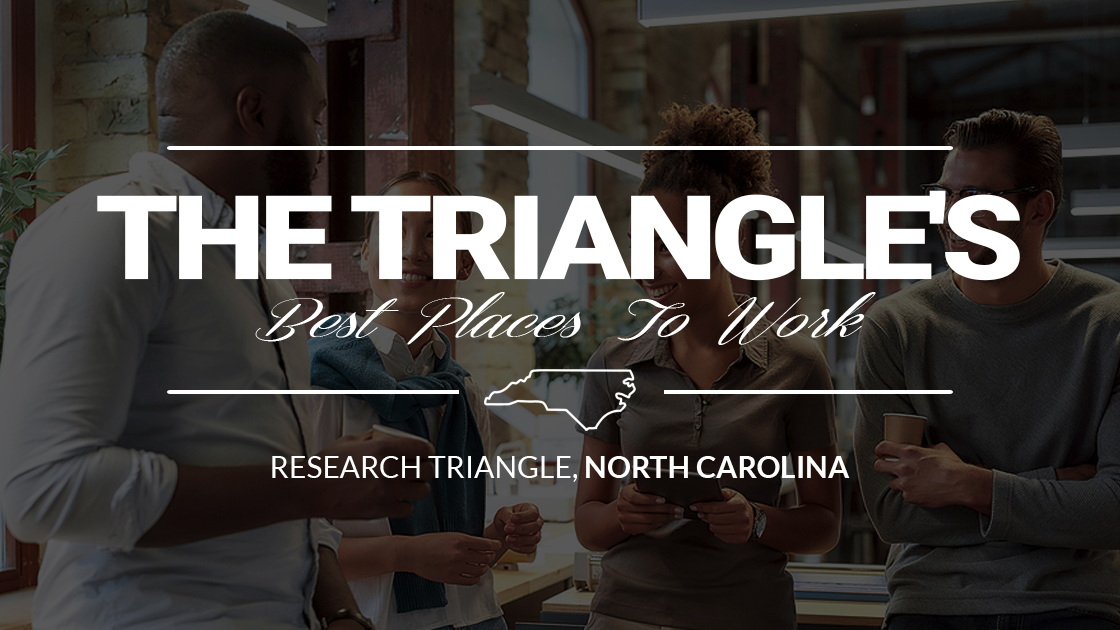 Made up of three nearby cities and three major research universities, North Carolina's Triangle Area includes the cities of Raleigh, Durham and Chapel Hill. It also covers North Carolina State University, the University of North Carolina at Chapel Hill and Duke University.
Each year, the three respected research universities churn out a large and well-educated workforce. That's a major plus for businesses in the area. With a population of more than two-million people, the Triangle proves to be an extremely attractive location for new and existing businesses.
It may not be Silicon Valley, but the Triangle is home to some of the nation's most prominent high-tech development and research centers. Research Triangle Park stretches for 7,000 acres. Not only is it the nation's largest research park, but it is also home to an estimated 50,000 workers, employed by around 200 companies.
SAS Institute
With more than 5,000 employees in the Triangle area, SAS Institute boasts an estimated annual revenue topping $2 billion. In operation for more than four-decades, SAS Institute offers analytics software and solutions. SAS actually began as a project at North Carolina State University.
Duke University and Health System
Duke University and its health system employs more than 38,000 people in the Raleigh area, alone. Duke also generates an annual estimated revenue of between $2 billion and $5 billion dollars. Many jobs connected to Duke are in the education and health services fields.
IBM
Another one of the largest companies in the region is IBM. The tech company employs around 10,000 people, with an estimated annual revenue topping $10 billion. IBM is located in Research Triangle Park.
University of North Carolina at Chapel Hill
The University of North Carolina at Chapel Hill employs around 12,000 people. While it's known as the nation's first public university, it is also one of the leading research universities in the entire world. The university has an annual estimated revenue of around $5 billion.
Cisco Systems
Another major employer in the region is Cisco Systems. There are about 5,000 workers at the company's RTP campus. That's the largest number outside of the company's headquarters in Silicon Valley. The information technology company considers itself a worldwide leader in networking.
FHI 360
FHI 360, previously known as Family Health International, is a global health and development organization located in Research Triangle Park. Founded a half-century ago, the company employs more than 6,000 people.
WingSwept
It may not have the same number of employees as some of the Triangle's largest companies, but WingSwept provides IT services and computer network support to small and mid-sized businesses in the area. A couple of years ago, it was named one of the Best Places to Work. The technology company reportedly offers standing desks, a made-to-order coffee machine, plus a full kitchen with free snacks and drinks.
Pendo
Pendo just celebrated a record quarter for new customer logos and bookings. This fast-growing software firm is moving its headquarters to a high-rise building in a new mixed-use development in Raleigh in late 2021 or 2022. The company has plans to add hundreds of new employees this fiscal year.
Bandwidth
The culture at Bandwidth is reportedly what attracts many workers to the company. Bandwidth provides 100% medical benefits to its employees and their families. The Raleigh company's also been recognized locally and nationally for committing to a work-life balance. During PTO time, employees aren't expected to take emails or calls from work.
Cree
A few months ago, Cree announced it was changing its name but also expanding its Durham facilities. The new name of the company is Wolfspeed, as the company shifts its focus from LED lighting to semiconductors.
GlaxoSmithKline
Its headquarters may be in the UK, but the biotechnology and life sciences giant GlaxoSmithKline also has offices in Research Triangle Park. The company employs workers in a variety of fields, including research and development in the Triangle.
Microsoft
In late 2019, Microsoft announced it was making a major investment in operations in Morrisville. The company laid out plans to add 500 new jobs to the Raleigh-Durham area. Most of the announced jobs were for high-paying software engineers and developers. Microsoft also announced new jobs were coming to Charlotte.
Are you planning to buy or sell a home in The Triangle Area? Contact Duncan Prime Realty, The Triangle's local home and condo experts, for help navigating the current market conditions. Call or text (919) 328-3777 now to schedule a showing or discuss what your home is worth on today's market.