The Best Pizza Joints in Chapel Hill, NC [2022 Edition]
Posted by Brandon Duncan on Friday, December 3, 2021 at 8:04 PM
By Brandon Duncan / December 3, 2021
Comment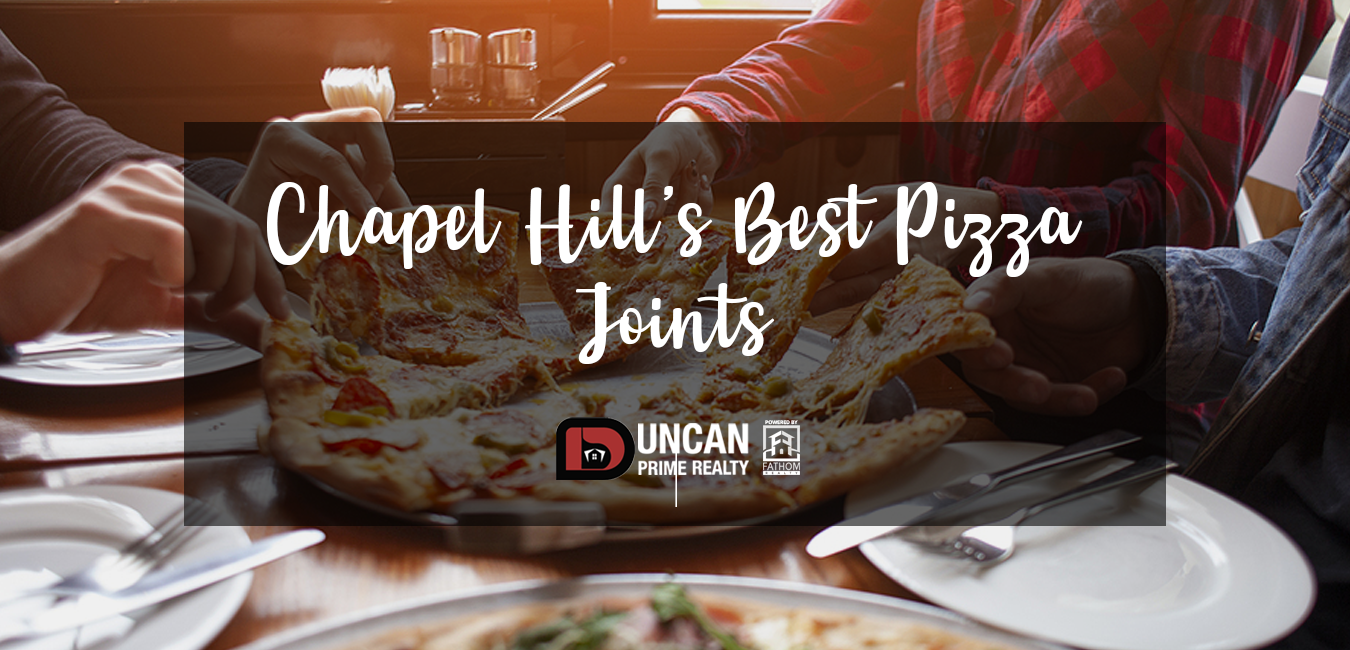 It's hard to be a true college town without pizza, so luckily, you'll find several great pizza joints to choose from in Chapel Hill.
Brixx Wood Fired Pizza
501 Meadowmont Village Cir, Chapel Hill, NC 27517 | INSTAGRAM
If you love the taste of wood fired pizza, you're in luck. That's exactly what you'll find on the menu at Brixx Wood Fired Pizza. The location offers a dining room and a patio, plus it also offers curbside pickup, takeout and delivery. Brixx is open every day of the week and has a variety of different pizza flavors on the menu.
Brenz Pizza Co.
3120 Environ Way, Chapel Hill, NC 27517 | INSTAGRAM
Brenz Pizza Company in Chapel Hill is run by the same owners who previously opened up Enzo's Pizza Company in Durham. The restaurant's pizza has even been featured in Italy at the World Pizza Championship. The pizza joint uses fresh ingredients and age-old recipes. Workers hand-craft the pizza and bread doughs right in Chapel Hill. They also try and use locally produced ingredients. Brenz Pizza Company offers carryout and delivery services for its pizza.
Capp's Pizzeria & Trattoria
79 Falling Springs Dr, Chapel Hill, NC 27516 | INSTAGRAM
Capp's Pizzeria & Trattoria has a full menu of interesting pizza flavors and creations. The business prides itself on handcrafted, locally-sourced menu items. You can call in your order or use the restaurant's online ordering feature. Capp's sells wood-fired, Neapolitan pizzas. You'll find farm-to-table menu items, including desserts at Capp's. All of the pizzas at this restaurant are 12-inches in size and made for one pizza lover to enjoy.
Italian Pizzeria III
508 W Franklin St, Chapel Hill, NC 27516 | INSTAGRAM
It may not be the fanciest pizza joint in town, but Italian Pizzeria III has been in operation for four decades. Located on West Franklin Street, IP3 makes its pizza dough fresh each and every day. Choose from Neapolitan or Sicilian pizza, plus several different specialty flavors. Run by two brothers, the pizza shop also serves up other Italian creations like manicotti, chicken alfredo and more.
Alfredo's Pizza Villa
201 S Estes Dr, Chapel Hill, NC 27514 | INSTAGRAM
At Alfredo's Pizza Villa you're able to build your own pizza with your favorite toppings and sauces. You can also choose from one of the gourmet pizzas, like Philly steak pizza, Margherita or Roma. Those searching for gluten free pizza will find it at this shop, plus they also sell calzones, pizza rolls and Stromboli. Alfredo's is open every day of the week.
Pop's Pizzeria & Ristorante
1822 M.L.K. Jr Blvd, Chapel Hill, NC 27514 | WEBSITE
Pop's Pizzeria & Ristorante is another no-frills pizza joint in Chapel Hill. The location serves up brick oven, New York-style pizza. The pizza shop uses locally-grown ingredients for its menu items. Choose from one of the specialty pizzas on the menu or create your own pizza from a variety of meats, veggies and cheeses. Pop's also sells calzones, Stromboli and subs. If you want something a bit more filling, you can also try one of the restaurant's Italian dinners or Mediterranean meals.