The Best Brunch Spots in Chapel Hill, NC [2022 Edition]
Posted by Brandon Duncan on Thursday, November 25, 2021 at 7:42 PM
By Brandon Duncan / November 25, 2021
Comment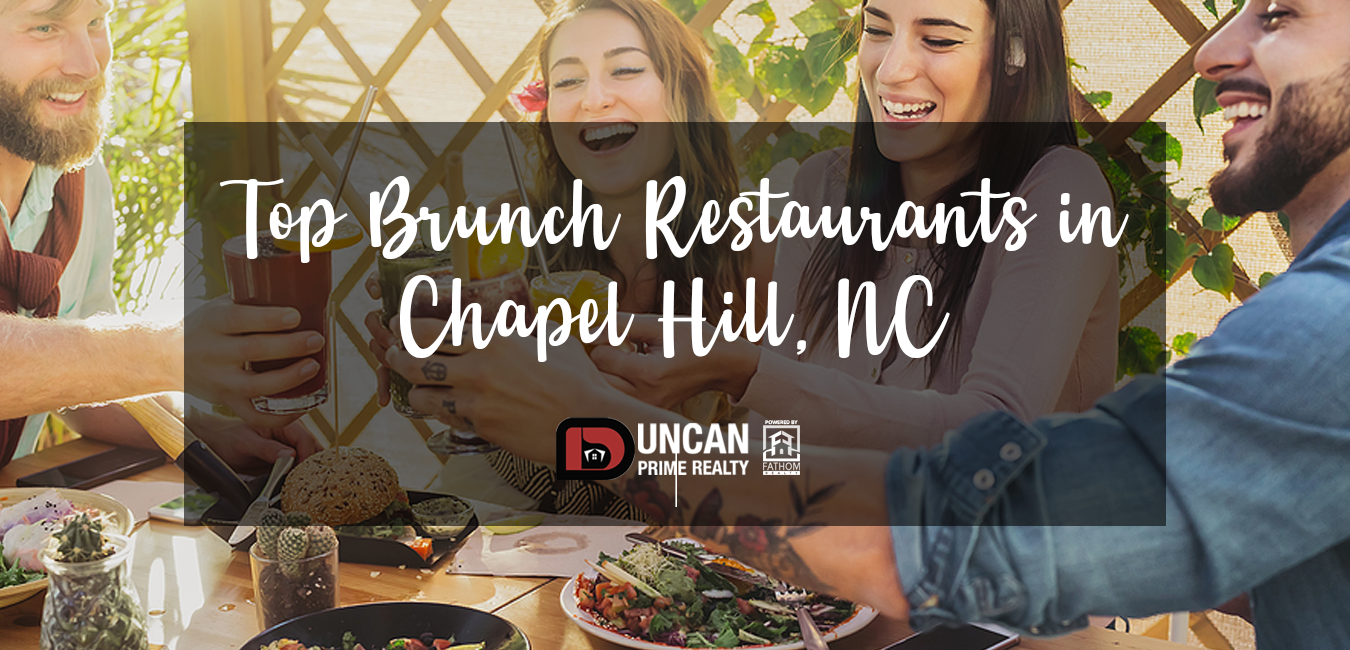 If you're searching for a great place to grab a bite to eat in Chapel Hill, you're certainly in luck. The city is packed with some tasty eateries, including some top brunch spots.
Breakaway Café
58 Chapelton Court chapel, Suite 100, Chapel Hill, NC 27516 | INSTAGRAM
Breakaway Café describes itself as a cycling-inspired café that serves up breakfast, lunch and dinner. You'll find some baked goods on the menu, plus some small plate options. Selections range from breakfast burritos and sandwiches to muffins, scones and avocado toast. If you're more traditional, you can also order things like pancakes and sausage, bacon or fruit. The local business uses pasture-raised meat and brings in its eggs from local, cage-free farms. You'll find indoor dining, patio dining and takeout available at the Breakaway Café in Chapel Hill.
Brandwein's Bagels
505 W Rosemary St, Chapel Hill, NC 27516 | INSTAGRAM
If classic, New York-style bagels are what you've craving, you'll find them at Brandwein's Bagels in Chapel Hill. They may have the taste of New York, but these bagels are boiled and baked right here in Chapel Hill. The shop uses locally-sourced ingredients and makes its bagels fresh from scratch every day. The shop's open on West Rosemary Street every day from morning through mid-afternoon. You can try your bagel plain, add some fresh spreads and salads or choose from one of the house sandwich favorites. Top off your brunch with coffee, hot tea, juice, milk or soda.
Breadmen's
261 S Elliott Rd, Chapel Hill, NC 27514 | WEBSITE
You don't even have to make it during traditional brunch hours, as breakfast food is served all day long at Breadmen's in Chapel Hill. The restaurant's been in operation since the mid 1970s and is known for is home-style, American dishes. Found in Downtown Chapel Hill, Breadmen's is family-owned by former employees. You'll find things like eggs and omelets, waffles, pancakes, French toast and biscuits on the menu.
The Root Cellar
750 M.L.K. Jr Blvd, Chapel Hill, NC 27514 | INSTAGRAM
Whether breakfast, lunch or brunch, you'll find plenty to tempt your taste buds at The Root Cellar in Chapel Hill. The well-rounded business is a café, bakery, restaurant and catering company all wrapped into one. It's a good casual spot to grab a sandwich, some soup, some locally roasted coffee or desserts. Open every day of the week starting at 8am, The Root Cellar offers everything from breakfast quesadillas and grits to sandwiches, wraps, and grinders. You can also pick up some baked goods while you're there, like cookies, biscuits, cake or pie.
First Watch
1101 Environ Way, Chapel Hill, NC 27517 | INSTAGRAM
It may not be unique to just Chapel Hill, but First Watch does have a reputation for serving up tasty breakfast, brunch and lunch selections. In Chapel Hill, the menu includes some vegan, vegetarian, gluten-free and organic items. Choose from things like pancakes, short rib poutine, breakfast sandwiches or plate-sized cinnamon rolls. The business offers dine-in, an outdoor patio and takeout. Items are served at First Watch beginning at 7am every day of the week.
Crossroads Chapel Hill
211 Pittsboro St, Chapel Hill, NC 27516 | INSTAGRAM
For an elegant brunch on the UNC-Chapel Hill campus, give Crossroads Chapel Hill a try. The restaurant is open for Sunday brunch, plus it takes to-go orders. The Sunday brunch consists of everything from smoked salmon to fruit and salad, breakfast pastries, made-to-order omelets, eggs, grits and more.