Should You Use a Local Lender When Buying a Home?
Posted by Brandon Duncan on Monday, June 20, 2022 at 7:15 AM
By Brandon Duncan / June 20, 2022
Comment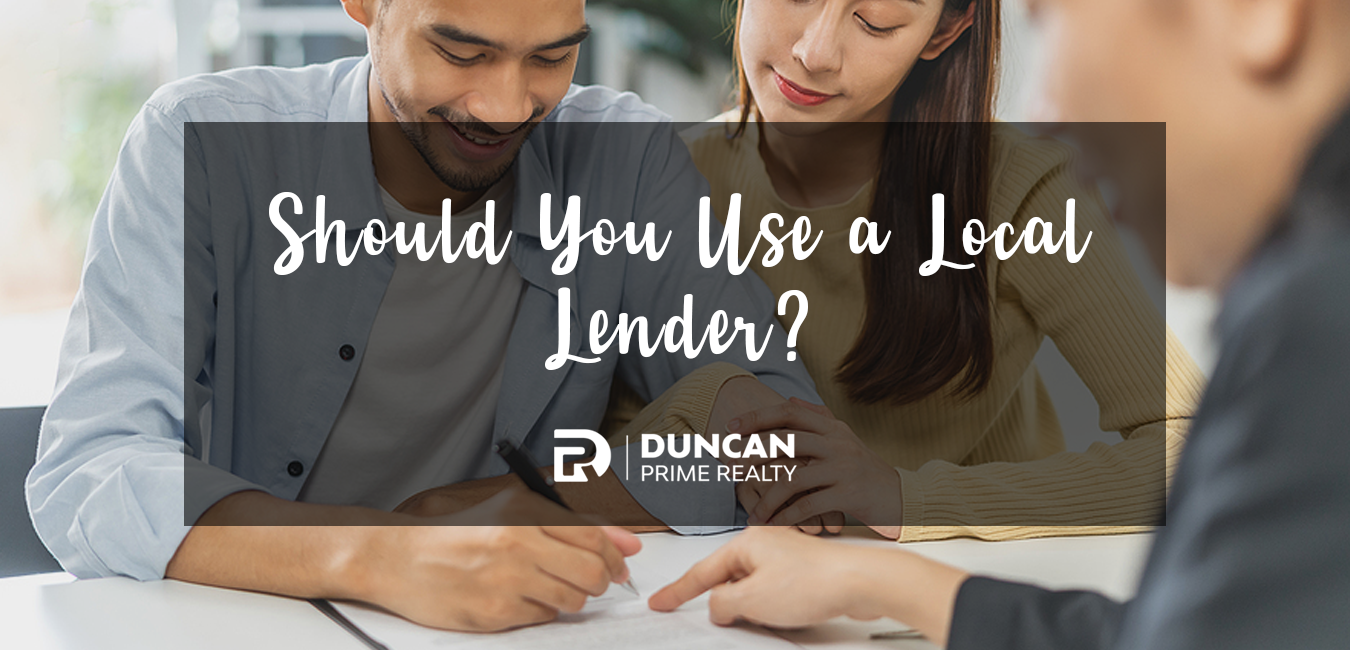 If you need a mortgage for a new home, you're probably looking for a lender. While it's good to shop around, there are several benefits when it comes to choosing a local lender.
Familiarity
A local lender will have some familiarity with the local area. Estimated closing costs can vary between states and jurisdictions, so you'll likely get a more accurate estimate from a local lender familiar with your area. This local knowledge also means you could get additional help in navigating federal and state programs specific to the area.
Local Preferences
Many sellers and listing agents actually prefer buyers who use local lenders. This could help you secure the home you want, especially in a competitive market when several buyers are competing for the same home. Oftentimes a local lender will want to protect their own professional relationships in the local community, which can be to your benefit as the buyer.
Reputation
Local lenders also have a high interest in making a good impression. They want your future business, as well as to maintain a good reputation in the local community.
View this post on Instagram
Continuity
There's also something to be said about the continuity when you have a local lender handling your loan from beginning to close. Sometimes large lenders are less familiar with the underwriting process of certain markets. In addition, there may be several underwriters, processors, or reviewers that deal with your file if you don't use a local lender.
Accessibility
Working with a local lender may also be beneficial when it comes to meeting tight deadlines. With a local lender, you'll be in the same time zone. This means you won't have to worry about potentially an hour delay, or even a three-hour delay when you're trying to meet a tight deadline. That extra accessibility may also mean you're sometimes able to reach a local lender outside of normal business hours, which can be a plus for many homebuyers and realtors who often operate on the weekends.
Closing Time
This could also be beneficial if you're trying to close on a home quickly. If there are any problems during the approval process or even on closing day, being able to reach your local lender quickly could mean saving hours, days or even weeks, keeping your closing on schedule.
Personal Service
Sometimes a local lender will personally attend a closing to make sure everything runs smoothly and there aren't any lingering questions. This can't happen if you don't choose a local lender. You will also probably have a local cell number you can call or text, plus it may be possible to schedule an in-person meeting. This isn't possible when you choose a lender somewhere across the country.
When you do choose a local lender, look for someone with experience and a good track record. There's something to be said about a business with a good reputation that's been operating locally for years.