A Closer Look at 5 Luxury Townhouse Developments in The Triangle
Posted by Brandon Duncan on Sunday, March 18, 2018 at 3:21 PM
By Brandon Duncan / March 18, 2018
Comment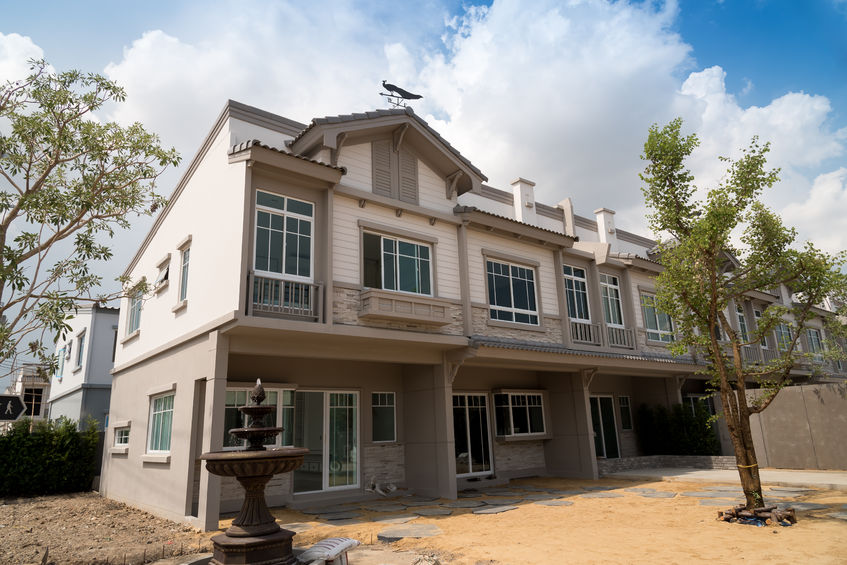 From the privacy of rooftop terraces to the enjoyment of easy access to some of the best offerings of Downtown Raleigh, some spectacular designs are possible within five new luxury townhouse developments, currently under construction in The Triangle.
904 The Oberlin
Found within minutes of Downtown Raleigh, 904 The Oberlin presents a new showing of luxury living in Cameron Village. The new construction brownstones offer up double garages, gourmet kitchens, high ceilings and custom cabinetry. In addition private elevators and rooftop terraces also compliment the sprawling floor plans.
West Street Townhomes
Meanwhile, a dozen private residences make up the West Street Townhomes, also in Raleigh. With three different designs to choose from, the townhomes offer up between 1,400 to 1,600 square feet of living space, with upscale, contemporary-style features throughout the homes. As well, rooftop terraces also top the buildings making up the West Street Townhomes, just a short stroll from nearby dining, shopping and available nightlife.
10 Arros
With an array of modern features and finishes, 10 Arros offers up exclusivity in Downtown Raleigh. The new construction development of just ten townhomes enjoys rooftop terraces and private garages. As well, the homes provide for an alluring display of natural light, with large windows and a location close to everything.
The Saint Townhomes
The Saint townhomes of Raleigh boast clean, modern designs with large floor plans and European-styled kitchens. In addition, the brownstones enjoy four stories of privacy, including private elevators, a garage and a rooftop terrace. The 17 townhomes that make up The Saint are conveniently right in the heart of The Triangle.
The Ware Townhomes
Finally, The Ware offers stylish sophistication in Downtown Raleigh. Just across from the popular Transfer Co food hall, the 15 townhomes making up The Ware enjoy outdoor space and incredible skyline views.