7 Simple Ways to Increase Your Home's Value
Posted by Brandon Duncan on Thursday, June 22, 2017 at 9:59 AM
By Brandon Duncan / June 22, 2017
Comment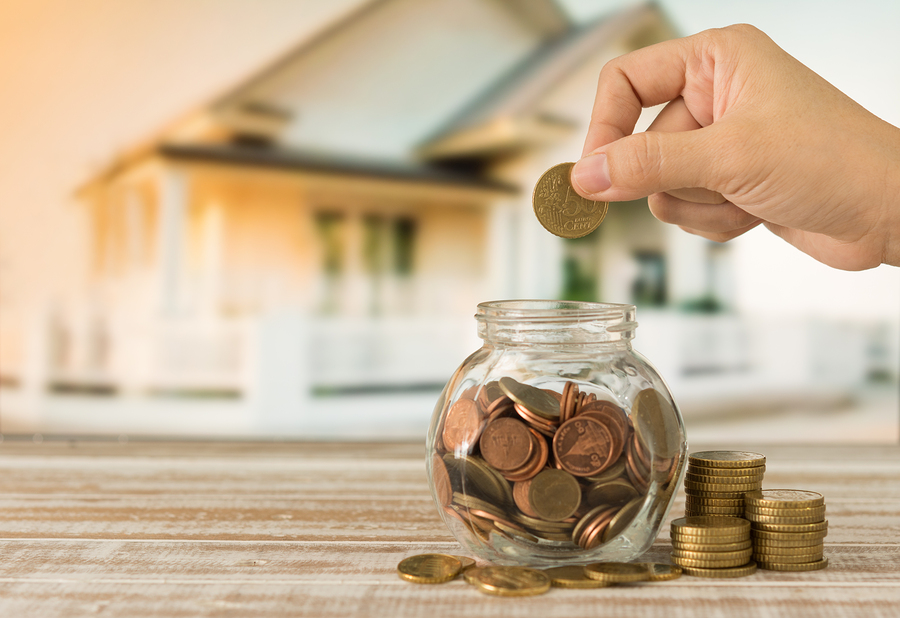 Selling your home is a life-changing decision, the there's no doubt the process can be stressful. Finding an experienced Durham real estate agent, prepping your home to be put on the market, and also finding a new place to live are all steps you'll have to take when selling a property, and that's all while also trying to manage the stress of ensuring you'll get as much money as possible when finally reaching a deal.
Believe it or not, however, increasing your home's value doesn't have to be challenging, or even expensive. And to prove it, here are 7 simple tips that will no doubt maximize your home's value before putting it on the market:
Give The Kitchen a Slight Facelift
It's often said the kitchen is the most important room in the house when selling a home, and in my opinion, every bit of that is true. Today's Triangle area home buyers want a nice, updated space that's functional and looks clean. And to accomplish this without breaking that bank, here are a few quick tips:
Paint the cabinets
Update the fixtures

Install new countertops with a cost-effective option
Update The Appliances
Sure, this might be one of the more expensive items on this entire list. But if you're looking for the best possible presentation that will undoubtedly get your home sold quicker, it's something worth strong consideration. And nowadays, you can still find some pretty good looking stainless steel options out there that are relatively affordable.
Don't Forget The Bathroom(s)
Outside of the kitchen, the bathrooms are next in line in terms of importance. Nobody wants an old, outdated bathroom, and just like the kitchen, there are ways to give any bath in the house a fresh new look and feel without spending thousands of dollars…
Replace any old mirrors with one that has newer, sleeker look
Install a new vanity (more affordable than you may think)
Give the entire bathroom a THOROUGH cleaning Replace the shower head with an upgraded option that has a "luxury" look
Apply New Paint With Neutral Colors
There's no better way to give your home an ultra fresh look and feel than to slap on a fresh coat of paint. Although time consuming, it's also one of the more cost-effective improvements you can make, and if it's something you're considering, always use neutral colors that are soft, soothing, and won't turn off any potential buyers.
Boost Curb Appeal
Speaking of DIY projects, spending some time outside on the yard is also highly recommended, and it's one of the best ways to make a good first impression. Remember, home buyers won't even give the inside of your home a chance if the exterior looks unappealing. Below are a few simple tips and trick to follow when it comes to improving your home's curb appeal:
Mow the lawn before every showing; reseed the grass if needed
Plant flowers, especially alongside the walkway into the house
Power wash the outside of your home and garage; and don't forget to wash the windows!
Invest in Energy Efficiency
Today's home buyers are more energy conscious than ever, and finding any possible way to save money on utilities will likely be a top priority when looking for a new place to live. So if you're able to boost energy efficiency in your home with light bulbs, appliances, and windows, it'll no doubt add value to your home.
Flooring Is A Bigger Deal Than You Think
Replacing old flooring with a newer, more durable option will always add instant value, as long as you know you're doing. Hardwood floors, high-quality carpet, or a top-end vinyl or laminate flooring are all good options, and don't go the cheap route here because you'll almost always turn off a buyer if the flooring doesn't look or feel right.
THINKING ABOT SELLING YOUR HOME?
Get a free, no-obligation home value estimate, or call me at (919) 808-2001 to discuss any of your home selling needs and goals!