7 DIY Home Projects for Fall
Posted by Brandon Duncan on Friday, November 11, 2016 at 10:56 AM
By Brandon Duncan / November 11, 2016
Comment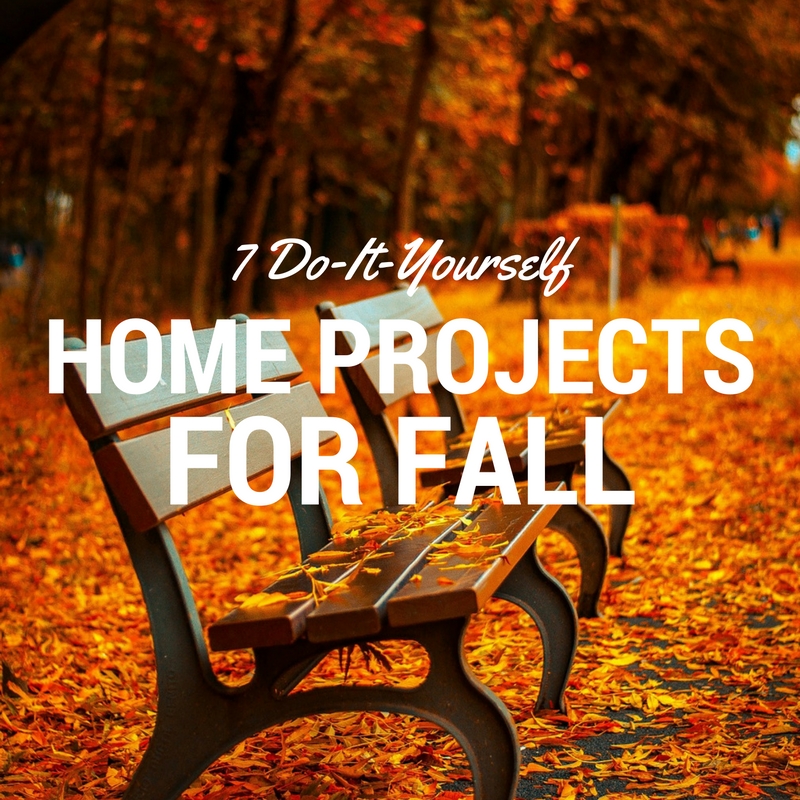 7 DIY Home Projects for Fall
Whether or not you like it, fall has snuck up on us and winter is right around the corner. Fall foliage covers the trees and stores are already putting out the holiday decorations. This is usually the time most people go into holiday hibernation mode, along with their home improvement projects.
Homeowners typically reserve the sticky, hot summers for their DIY projects but we think fall is a great time to get out the tool belt. Not only is the weather so much more manageable for outdoor projects you want your home to look its best for all those family members visiting for the holidays, or perhaps your impressive holiday light display. With winter right around the bend and unpredictability of the North Carolina weather it's oh-so-important to make sure your home is ready for the possible harsh winter weather as well.
So put away the pumpkin pie and change out of the holiday onesie, and head to the garage with your fellow weekend warriors for some DIY and winter prep projects this fall season.
For your exterior pipes spend a little time wrapping them with heating tape. Not only will it save energy as it gets cooler, come winter it will prevent your pipes from freezing which can be a costly and frustrating experience.
Check your windows and doors for any leaks or draftiness. If it was a particularly humid summer the window and door seals in your home could have cracked or shrunk. For a minor expense and a little effort you can caulk the cracks or install new weather stripping. Your heating bill will thank you come winter.
Tend to the garden. You may want to remove your annuals, as they will die the minute temperatures get below freezing. Mulch around the perennials to give them a bit of protection from the winter temps and they should grow back come spring.
Aerate your lawn. Make sure you're keeping the lawn free of leaves that might suffocate your grass or cause disease problems. Take some time to aerate the lawn as well. This will allow moisture to get to the roots and prevent it from dying quickly as temperatures drop.
Check carbon monoxide detectors and smoke alarms. Go ahead and put in a fresh set of batteries. During winter your indoor heating elements like gas-burning appliances, fireplaces and water heaters will be in overdrive. Your home is at a much higher risk for fire or carbon monoxide leaks, so make sure your home and your family are protected.
Seal up the attic. Be sure you have screens installed on any vents leading to the attic, and that small openings to any part of the home are covered. On chilly nights unwanted critters will be looking for a warm place to lay their head – and your toasty home is the perfect destination. Make sure you're not inviting them in.
Put on a fresh coat of paint. Without the humidity that comes with North Carolina summers, fall is a perfect time to paint the exterior of your home. Whether it's a new color or just some touch-ups, don't put this off until spring as this is the perfect time of year for a paint job.
None of these steps will take up too much time, energy or money – you may even be able to do it all in one weekend. Right now is the perfect time to get all your little home projects done before the whole family is piling out of their cars to visit you for the holidays. Good luck, weekend warrior.